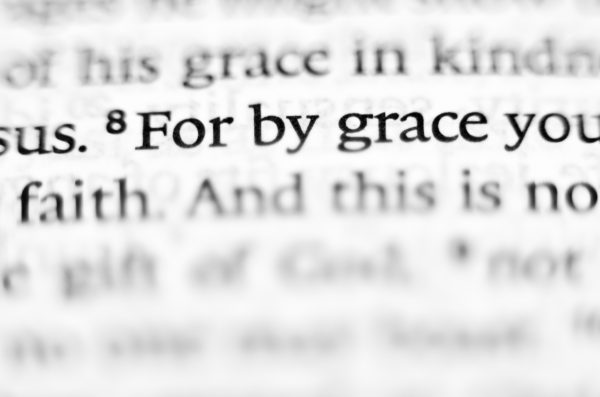 Grace-a-fication: Shields Up, Captain! by Loretta Huggins
November 26, 2020
The Cross Raises us Above the Floods of Death
November 29, 2020
ZChurch Service for November 28, 2020
Faith without corresponding action is dead (James 2:17).
Faith takes action.
We release our faith by saying something. Speaking the Word of God is how we trigger the power of God.
Matthew 21:21 So Jesus answered and said to them, "Assuredly, I say to you, if you have faith and do not doubt, you will not only do what was done to the fig tree, but also if you say to this mountain, 'Be removed and be cast into the sea,' it will be done.
Saying something is an action – we believe, therefore we speak (2 Corinthians 4:13). We got saved by believing in our heart and confessing with our mouth (Romans 10:9).
Galatians 3:5 Therefore He who supplies the Spirit to you and works miracles among you, does He do it by the works of the law, or by the hearing of faith?
The action triggers the miracle.
Matt 9:2 Then behold, they brought to Him a paralytic lying on a bed. When Jesus saw their faith, He said to the paralytic, "Son, be of good cheer; your sins are forgiven you."
Proverbs 28:1 The wicked flee when no one pursues, But the righteous are bold as a lion.
Mark 8:23 So He took the blind man by the hand and led him out of the town. And when He had spit on his eyes and put His hands on him, He asked him if he saw anything. Mark 8:23.
2 Kings 4:2-4
2 So Elisha said to her, "What shall I do for you? Tell me, what do you have in the house?" And she said, "Your maidservant has nothing in the house but a jar of oil."
3 Then he said, "Go, borrow vessels from everywhere, from all your neighbors—empty vessels; do not gather just a few.
4 And when you have come in, you shall shut the door behind you and your sons; then pour it into all those vessels, and set aside the full ones."
2 Kings 5:9-13
9 Then Naaman went with his horses and chariot, and he stood at the door of Elisha's house.
10 And Elisha sent a messenger to him, saying, "Go and wash in the Jordan seven times, and your flesh shall be restored to you, and you shall be clean."
11 But Naaman became furious, and went away and said, "Indeed, I said to myself, 'He will surely come out to me, and stand and call on the name of the LORD his God, and wave his hand over the place, and heal the leprosy.'
12 Are not the Abanah and the Pharpar, the rivers of Damascus, better than all the waters of Israel? Could I not wash in them and be clean?" So he turned and went away in a rage.
13 And his servants came near and spoke to him, and said, "My father, if the prophet had told you to do something great, would you not have done it? How much more then, when he says to you, 'Wash, and be clean'?"
2 Kings 13:15-19
15 And Elisha said to him, "Take a bow and some arrows." So he took himself a bow and some arrows.
16 Then he said to the king of Israel, "Put your hand on the bow." So he put his hand on it, and Elisha put his hands on the king's hands.
17 And he said, "Open the east window"; and he opened it. Then Elisha said, "Shoot"; and he shot. And he said, "The arrow of the LORD's deliverance and the arrow of deliverance from Syria; for you must strike the Syrians at Aphek till you have destroyed them."
18 Then he said, "Take the arrows"; so he took them. And he said to the king of Israel, "Strike the ground"; so he struck three times, and stopped.
19 And the man of God was angry with him, and said, "You should have struck five or six times; then you would have struck Syria till you had destroyed it! But now you will strike Syria only three times."
You need to follow God's instructions to get the results. Faith trusts enough to act and obey. That gets the miracle. Faith needs action.
Instructions for getting your miracle on Cross Out 2020
Identify your needs.
Write out the list.
You need to be part of the live event.
Reach out to friends and family and invite them to Cross Out.
Colossians 2:14 having wiped out the [a]handwriting of requirements that was against us, which was contrary to us. And He has taken it out of the way, having nailed it to the cross.