The Gospel of Paul – Episode 24
May 27, 2021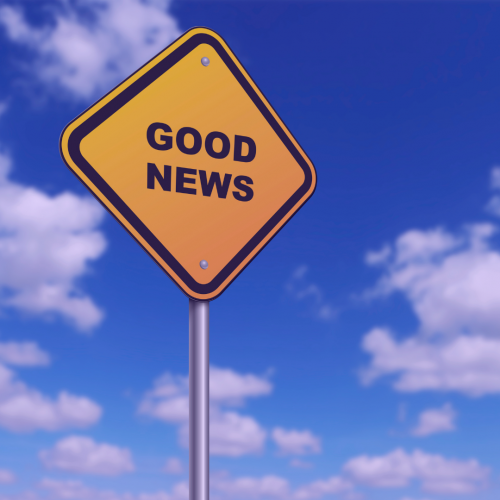 The Gospel Is Good News by Jeffrey Conte
June 3, 2021
Zchurch Service for May 29, 2021
The Prayer of Faith – John 15:7 If you abide in Me, and My words abide in you, you shall ask what you will, and it shall be done for you.
"If" means the promise is conditional. There are things we have to do to get results when we pray. "Abide in Me" means to live in God's presence and make ourselves aware of Him as much as possible all the time. Practice the presence of the Lord, also being aware that we dwell in Him.
"My Word abide in you" is not logos, or the written Word of God, it is dwelling in the rhema Word of God, the active and operative Word that God is speaking to us at this moment. It is the active word already charged with faith because it is God's will for us, and when we pray His will for us for right now, then we have confidence that it is going to come to pass. Rhema means the word that God is activating, taking out of the logos and activating by speaking it into your life for right here, right now. A "right now, ready rudder rhema word" (Pastor Dick Bernal) It is a prayer that comes out of your heart. It is what God is saying and engraving into your heart.
"Man shall not live by bread alone, but by every rhema that proceeds from the mouth of God." (Matt 4:4) You have a right to speak the rhema word of God for His will to be done on Earth as it is in Heaven.
How do you get the rhema word of God? Spend time with the Holy Spirit. He leads us into all truth and all understanding. Learn how to pray in the Spirit. Ask God to baptize you with the Holy Ghost so you can pray in the Spirit. Paul said, "I will pray with the spirit, and I will also pray with the understanding. (1 Cor. 14:15) Understanding corresponds to rhema. You don't know how to pray, but you pray in tongues until you do know — that's the rhema. The more you pray in the Spirit, the more often you will hear the rhema Word of God.
If you learn more of the Word, you can carry on more intelligent conversations with the Holy Spirit because He speaks Bible. He is faithful to the Word. If you're baptized with the Holy Spirit and you speak in tongues, you will be a candidate to receive rhema words of God often. "If you then, being evil, know how to give good gifts to your children, how much more will your heavenly Father give the Holy Spirit to those who ask Him!" (Luke 11:13) "But you, beloved, building yourselves up on your most holy faith, praying in the Holy Spirit," (Jude 1:20) Your faith gets energized by praying in the Holy Ghost. Rhema starts coming out of your mouth. Your actions begin to line up with the rhema, a river of life. Praying in the Holy Ghost puts you right in the middle of that rushing river of life.
If talking in tongues were against the law, most Christians wouldn't have to worry.
Don't pray from an Old Testament perspective, mindset or identification. Pray from a new creation perspective. The best of the Old Testament pales in comparison to the least in the New Testament. You and I have a new identity. We're new creatures in Christ. We are sons of God. We are the righteousness of God. We are accepted in the beloved. We are made worthy! If you know that, you are going to pray in confidence. Walk into the throne room of God boldly. If you have to repent, repent. Unforgiveness is one of the big hindrances to faith, so don't let anyone hinder your prayers. We forgive – we cut the tie and those offenses – and our prayers are not hindered.
Walk in love. Faith works by love. Be baptized in agape love. God is love.
John 16:23 – "And in that day ye shall ask me nothing. Verily, verily, I say unto you, whatsoever ye shall ask the Father in my name, he will give it you."
Jesus honored His Father. It pleases the Father when we pray in Jesus' Name. Jesus is our advocate. He defends us on legal issues. He is our intercessor. We pray to the Father in the Name of Jesus.
Don't "release" your faith.
"Let us hold fast the confession of our faith without wavering" (Heb. 10:23) because it has great recompense of reward. Faith is confidence in the Word of God. The power comes from God. Your Heavenly Father wants to give you His whole kingdom. Have the mindset that God is already on your side.
In the parable of the talents (Mt 25:14-30), the unprofitable servant had the mindset that the Master was a "hard man." If you believe God is difficult or hard, then that's what you're going to get!
Three No's
No repetitious prayers. (heathen prayers)
Try to avoid long prayers. (religious prayers)
No quid pro quo prayers. (let's make a deal prayer)
Getting answers to prayer is not based on what you promised God but what He promised you.
Three Knows
Know who you are in Christ.
Know that God is a good God.
Know that God wants to bless you.