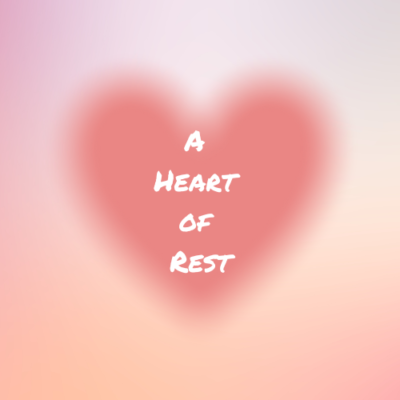 A Heart of Rest by Christine Smith
December 1, 2022
Acércate para Escuchar
December 8, 2022
ZChurch service for December 3, 2022 View full service here.
What do you do when you\'re feeling overwhelmed? We have a great promise in James 4:8 that if we draw near to God, He will draw near to us. In this message, Associate Pastor Sharon Stark shares about receiving instruction and help when you need it most.
___________________
James 4:8 NKJV Draw near to God and He will draw near to you.
Psalm 46:1 KJV God is our refuge and strength, a very present help in trouble.
Hebrews 4:16 KJV Let us therefore come boldly unto the throne of grace, that we may obtain mercy, and find grace to help in time of need.
Ephesians 6:18 DLNT Praying with every-kind-of prayer and petition at every opportunity in the Spirit…
Jeremiah 33:3 KJV Call unto me, and I will answer thee, and show thee great and mighty things, which thou knowest not.
John 14:25-27 Amplified Bible "I have told you these things while I am still with you. 26 But the Helper (Comforter, Advocate, Intercessor—Counselor, Strengthener, Standby), the Holy Spirit, whom the Father will send in My name [in My place, to represent Me and act on My behalf], He will teach you all things. And He will help you remember everything that I have told you.
Deuteronomy 31:6 KJV He will not leave you nor forsake you.
Psalm 62:1 Amplified Bible For God alone my soul waits in silence; from Him comes my salvation.
1 Samuel 30:4 Then David and the people that were with him lifted up their voice and wept, until they had no more power to weep.
1 Samuel 30:6-8 And David was greatly distressed; for the people spake of stoning him, because the soul of all the people was grieved, every man for his sons and for his daughters: but David encouraged himself in the Lord his God. 7 And David said to Abiathar the priest, the son of Ahimelech, \"Bring me the ephod.\" So Abiathar brought it to him, 8 And David inquired at the Lord, saying, Shall I pursue after this troop? shall I overtake them? And he answered him, Pursue: for thou shalt surely overtake them, and without fail recover all.
Ephesians 3:20 Now unto him that is able to do exceeding abundantly above all that we ask or think, according to the power that worketh in us,
2 Corinthians 10:5 Casting down imaginations, and every high thing that exalteth itself against the knowledge of God, and bringing into captivity every thought to the obedience of Christ;
Luke 4:18-19 The Spirit of the Lord is upon me, because he hath anointed me to preach the gospel to the poor; he hath sent me to heal the brokenhearted, to preach deliverance to the captives, and recovering of sight to the blind, to set at liberty them that are bruised, 19 to preach the acceptable year of the Lord.
Hebrews 4:12 For the word of God is quick, and powerful, and sharper than any two-edged sword, piercing even to the dividing asunder of soul and spirit, and of the joints and marrow, and is a discerner of the thoughts and intents of the heart.