Imposter Syndrome
December 17, 2022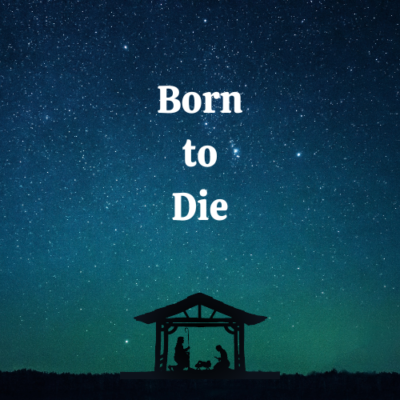 Born to Die by Christine Smith
December 30, 2022
ZChurch service for December 24, 2022
Romans 5:12 KJV Wherefore, as by one man sin entered into the world, and death by sin; and so death passed upon all men, for that all have sinned:
Romans 5:14 KJV Nevertheless death reigned from Adam to Moses, even over them that had not sinned after the similitude of Adam\'s transgression, who is the figure of him that was to come.
2 Corinthians 5:21 KJV For he hath made him to be sin for us, who knew no sin; that we might be made the righteousness of God in him.
Luke 1:26-35 KJV And in the sixth month the angel Gabriel was sent from God unto a city of Galilee, named Nazareth, 27 To a virgin espoused to a man whose name was Joseph, of the house of David; and the virgin\'s name was Mary. 28 And the angel came in unto her, and said, Hail, thou that art highly favored, the Lord is with thee: blessed art thou among women. 29 And when she saw him, she was troubled at his saying, and cast in her mind what manner of salutation this should be. 30 And the angel said unto her, Fear not, Mary: for thou hast found favour with God. 31 And, behold, thou shalt conceive in thy womb, and bring forth a son, and shalt call his name JESUS. 32 He shall be great, and shall be called the Son of the Highest: and the Lord God shall give unto him the throne of his father David: 33 And he shall reign over the house of Jacob for ever; and of his kingdom there shall be no end. 34 Then said Mary unto the angel, How shall this be, seeing I know not a man? 35 And the angel answered and said unto her, The Holy Ghost shall come upon thee, and the power of the Highest shall overshadow thee (overshadow – [episkiasei -Greek] envelop; a cloud of luminous glory); therefore also that holy thing which shall be born of thee shall be called the Son of God.
Proverbs 13:12 KJV hope deferred maketh the heart sick: but when the desire cometh, it is a tree of life.
Become intimate with the Holy Spirit. Enter into the bedchamber and close the door and let the Holy Spirit come on you and wonderful things will begin to happen in your life. We are being called to intimacy with the Holy Spirit, not just a casual relationship, but one that\'s consummated with deep, personal intimacy ~ Pastor Larry.
When you go to bed at night, getting ready to sleep, pray in the Spirit and worship God in the Spirit until you nod off. You\'ll be a lot more free when you\'re alone. ~ Pastor Larry