Enmarca Tu Mundo
January 13, 2023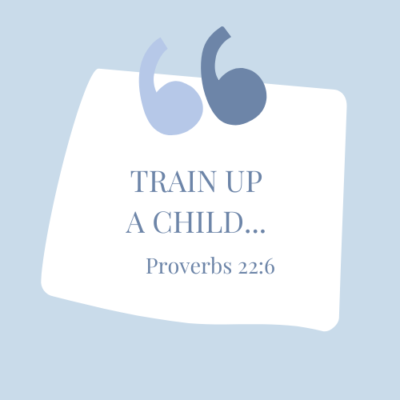 Train Up a Child by JP Quiazon
January 20, 2023
ZChurch service for January 14, 2023 View full service here.
Pastor Dick Bernal brings a timely word to prepare us for the year ahead. No man can see the Lord and live – live the same as he lived before that is. There are things in our lives that need to be changed by seeing the Lord as He is so we can be prepared to step through the doors He will be opening for us in 2023. More than three decades after founding Jubilee Christian Center, Pastor Dick Bernal continues pastoring, writing, and serving as a missionary to the nations. He's also fulfilling his greatest mandate – to mentor the next generation of pastors, leaders, and business executives. (Purchase the book, \"The Real You,\" by Dick Bernal and Larry Huggins at https://www.amazon.com/Real-You-Unloc…) ___________________
Revelation 3:20-22 KJV Behold, I stand at the door, and knock: if any man hear my voice, and open the door, I will come in to him, and sup with him, and he with me. 21 To him that overcometh will I grant to sit with me in my throne, even as I also overcame, and am set down with my Father in his throne. 22 He that hath an ear, let him hear what the Spirit saith unto the churches.
Revelation 1:1 KJV The Revelation of Jesus Christ, which God gave unto him, to shew unto his servants things which must shortly come to pass; and he sent and signified it by his angel unto his servant John:
Revelation 3:7-8 KJV And to the angel of the church in Philadelphia write; These things saith he that is holy, he that is true, he that hath the key of David, he that openeth, and no man shutteth; and shutteth, and no man openeth; 8 I know thy works: behold, I have set before thee an open door, and no man can shut it: for thou hast a little strength, and hast kept my word, and hast not denied my name.
Revelation 4:1 KJV After this I looked, and, behold, a door was opened in heaven: and the first voice which I heard was as it were of a trumpet talking with me; which said, Come up hither, and I will shew thee things which must be hereafter.
John 1:51 KJV And he saith unto him, Verily, verily, I say unto you, Hereafter ye shall see heaven open, and the angels of God ascending and descending upon the Son of man.
Isaiah 6: 1 -9 KJV In the year that king Uzziah died I saw also the Lord sitting upon a throne, high and lifted, up, and his train filled the temple. 2 Above it stood the seraphims: each one had six wings; with twain he covered his face, and with twain he covered his feet, and with twain he did fly. 3 And one cried unto another, and said, Holy, holy, holy, is the Lord of hosts: the whole earth is full of his glory. 4 And the posts of the door moved at the voice of him that cried, and the house was filled with smoke. 5 Then said I, Woe is me! for I am undone; because I am a man of unclean lips, and I dwell in the midst of a people of unclean lips: for mine eyes have seen the King, the Lord of hosts. 6 Then flew one of the seraphims unto me, having a live coal in his hand, which he had taken with the tongs from off the altar: 7 And he laid it upon my mouth, and said, Lo, this hath touched thy lips; and thine iniquity is taken away, and thy sin purged. 8 Also I heard the voice of the Lord, saying, Whom shall I send, and who will go for us? Then said I, Here am I; send me. 9 And he said, Go, and tell this people, Hear ye indeed, but understand not; and see ye indeed, but perceive not.
Isaiah 6:1-8 (The Message) In the year that King Uzziah died, I saw the Master sitting on a throne–high, exalted! –and the train of his robes filled the Temple. Angel-seraphs hovered above him, each with six wings. With two wings they covered their faces, with two their feet, and with two they flew. And they called back and forth one to the other, Holy, Holy, Holy is God-of-the-Angel-Armies. His bright glory fills the whole earth. The foundations trembled at the sound of the angel voices, and then the whole house filled with smoke. I said, \"Doom! It\'s Doomsday! I\'m as good as dead! Every word I\'ve ever spoken is tainted– blasphemous even! And the people I live with talk the same way, using words that corrupt and desecrate. And here I\'ve looked God in the Face! The King! God-of-the-Angel-Armies!\"
Exodus 33:20 KJV And he said, Thou canst not see my face: for there shall no man see me, and live. (live the same way)
2 Corinthians 10:4-5 KJV (For the weapons of our warfare are not carnal, but mighty through God to the pulling down of strong holds – (exalted place for defensive purposes; a mindset of hopelessness that nothing is ever going to change, this is as good or bad as it\'s going to get, no hope.) 5 Casting down imaginations, and every high thing that exalteth itself against the knowledge of God, and bringing into captivity every thought to the obedience of Christ;
Proverbs 3:5 KJV Trust in the Lord with all thine heart; and lean not unto thine own understanding.
Isaiah 61:1-2 KJV The Spirit of the Lord God is upon me; because the Lord hath anointed me to preach good tidings unto the meek; he hath sent me to bind up the brokenhearted, to proclaim liberty to the captives, and the opening of the prison to them that are bound; 2 To proclaim the acceptable year of the Lord, and the day of vengeance of our God; to comfort all that mourn;
James 4:4 KJV Ye adulterers and adulteresses, know ye not that the friendship of the world is enmity with God? whosoever therefore will be a friend of the world is the enemy of God.
John 14:6 KJV Jesus saith unto him, I am the way, the truth, and the life: no man cometh unto the Father, but by me.