Reconcíliate con Dios
January 26, 2023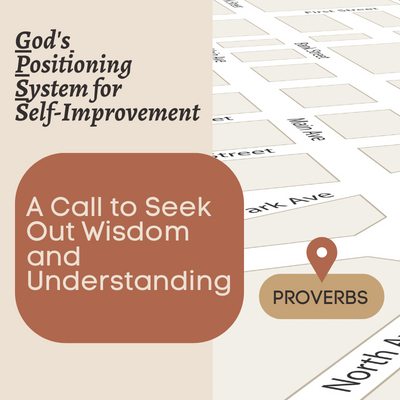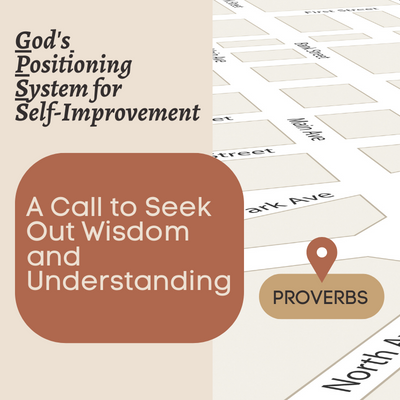 A Call to Seek Out Wisdom and Understanding by Loretta Huggins
February 2, 2023
ZChurch service for January 28, 2023 See full service here: Dangerous Offerings!
Are you prepared for the truth about offerings? This powerful message will blow your mind. Pastor Larry shares what other preachers won't – the dangers of ignorantly giving offerings.
___________________
"Use both sets of ears so you can hear clear. You're going to learn something that's going to cause the enemy to fear and to run out of here and never come near." ~ Pastor Larry
John 14:30 Hereafter I will not talk much with you: for the prince of this world cometh, and hath nothing in me.
Psalm 1:5 Therefore the ungodly shall not stand in the judgment, Nor sinners in the congregation of the righteous.
Genesis 4:3-5 KJV And in process of time it came to pass, that Cain brought of the fruit of the ground an offering unto the Lord. 4 And Abel, he also brought of the firstlings of his flock and of the fat thereof. And the Lord had respect unto Abel and to his offering: 5 But unto Cain and to his offering he had not respect. And Cain was very wroth, and his countenance fell. 6 And the Lord said unto Cain, Why art thou wroth? and why is thy countenance fallen? 7 If thou doest well, shalt thou not be accepted? and if thou doest not well, sin lieth at the door. And unto thee shall be his desire, and thou shalt rule over him.
Genesis 4:6-7 AMP And the Lord said to Cain, Why are you angry? And why do you look sad and depressed and dejected? 7 If you do well, will you not be accepted? And if you do not do well, sin crouches at your door; its desire is for you, but you must master it.
Matthew 4:8-10 Again, the devil taketh him up into an exceeding high mountain, and sheweth him all the kingdoms of the world, and the glory of them; 9 And saith unto him, All these things will I give thee, if thou wilt fall down and worship me. 10 Then saith Jesus unto him, Get thee hence, Satan: for it is written, Thou shalt worship the Lord thy God, and him only shalt thou serve.
Malachi 3:8-10 Will a man rob God? Yet ye have robbed me. but ye say, Wherein have we robbed thee? In tithes and offerings. 9 Ye are cursed with a curse: for ye have robbed me, even this whole nation. 10 Bring ye all the tithes into the storehouse, that there may be meat in mine house, and prove me now herewith, saith the Lord of hosts, If I will not open you the windows of heaven, and pour you out a blessing, that there shall not be room enough to receive it.
Job 1:1-12 There was a man in the land of Uz whose name was Job. And this man was blameless and upright, fearing God and shunning evil. 2 He had seven sons and three daughters, 3 and he owned 7,000 sheep, 3,000 camels, 500 yoke of oxen, 500 female donkeys, and a very large number of servants. Job was the greatest man of all the people of the East. 4 Job's sons would take turns holding feasts in their homes, and they would invite their three sisters to eat and drink with them. 5 And when the days of feasting were over, Job would send for his children to purify them, rising early in the morning to offer burnt offerings for all of them. For Job thought, "Perhaps my children have sinned and cursed God in their hearts." This was Job's regular practice. 6 One day the sons of God came to present themselves before the LORD, and Satan also came with them. 7 "Where have you come from?" said the LORD to Satan. "From roaming through the earth," he replied, "and walking back and forth in it." 8 Then the LORD said to Satan, "Have you considered My servant Job? For there is no one on earth like him, a man who is blameless and upright, who fears God and shuns evil." 9 Satan answered the LORD, "Does Job fear God for nothing? 10 Have You not placed a hedge on every side around him and his household and all that he owns? You have blessed the work of his hands, and his possessions have increased in the land. 11 But stretch out Your hand and strike all that he has, and he will surely curse You to Your face." 12 "Very well," said the LORD to Satan. "Everything he has is in your hands, but you must not lay a hand on the man himself." Then Satan went out from the presence of the LORD.
Joshua 7:11 Israel hath sinned and they have also transgressed My covenant which I commanded them: for they have even taken of the accursed thing, and have also stolen and dissembled also, and they have put it even among their own stuff.
Acts 5:1-12 But a certain man named Ananias, with Sapphira his wife, sold a possession, 2 And kept back part of the price, his wife also being privy to it, and brought a certain part, and laid it at the apostles' feet. 3 But Peter said, Ananias, why hath Satan filled thine heart to lie to the Holy Ghost, and to keep back part of the price of the land? 4 Whiles it remained, was it not thine own? and after it was sold, was it not in thine own power? why hast thou conceived this thing in thine heart? thou hast not lied unto men, but unto God. 5 And Ananias hearing these words fell down, and gave up the ghost: and great fear came on all them that heard these things. 6 And the young men arose, wound him up, and carried him out, and buried him.
7 And it was about the space of three hours after, when his wife, not knowing what was done, came in. 8 And Peter answered unto her, Tell me whether ye sold the land for so much? And she said, Yea, for so much. 9 Then Peter said unto her, How is it that ye have agreed together to tempt the Spirit of the Lord? behold, the feet of them which have buried thy husband are at the door, and shall carry thee out. 10 Then fell she down straightway at his feet, and yielded up the ghost: and the young men came in, and found her dead, and, carrying her forth, buried her by her husband. 11 And great fear came upon all the church, and upon as many as heard these things.
Mark 12:42-43 And there came a certain poor widow, and she threw in two mites, which make a farthing. 43 And he called unto him his disciples, and saith unto them, Verily I say unto you, that this poor widow hath cast more in, than all they which have cast into the treasury.
2 Samuel 24:24 And the king said unto Araunah, Nay; but I will surely buy it of thee at a price: neither will I offer burnt offerings unto the Lord my God of that which doth cost me nothing. So David bought the threshing floor and the oxen for fifty shekels of silver.
Luke 6:38 Give, and it shall be given unto you; good measure, pressed down, and shaken together, and running over, shall men give into your bosom. For with the same measure that ye mete withal it shall be measured to you again.
Psalm 126:6 He that goeth forth and weepeth, bearing precious seed, shall doubtless come again with rejoicing, bringing his sheaves with him.
Matthew 6:21 For where your treasure is, there will your heart be also.