El Poder del Honor
May 18, 2023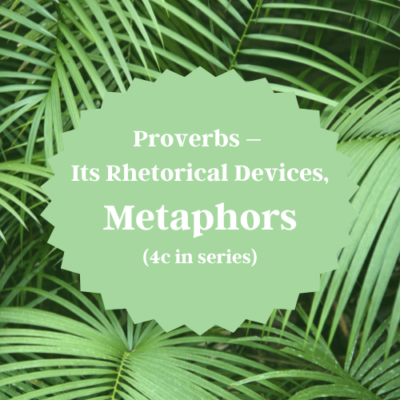 Proverbs – Its Rhetorical Devices, Metaphors by Loretta Huggins
May 25, 2023
ZChurch message for May 20, 2023 (full service    • Unleashing Your P…  )
Pastor Larry is revealing the ultimate #MiracleFormula for maximizing success and minimizing failure, and unlocking the pathway to the #GoodLife!
___________________
James 1:18 Of his own will begat he us with the word of truth, that we should be a kind of firstfruits of his creatures.
Romans 12:2 And be not conformed to this world, but be ye transformed by the renewing of your mind, that ye may prove what is that good, (excellent) and acceptable, (well pleasing) and perfect, (lacking nothing) will of God.
Matthew 5:37 But let your communication be, Yea, yea; Nay, nay: for whatsoever is more than these cometh of evil. (proceed from the evil one)
James 1:5-8 5 If any of you lack wisdom, let him ask of God, that giveth to all men liberally, and upbraideth not; and it shall be given him. 6 But let him ask in faith, nothing wavering. For he that wavereth is like a wave of the sea driven with the wind and tossed. 7 For let not that man think that he shall receive any thing of the Lord. 8 A double minded man is unstable in all his ways. 
Revelation 3:15-16 I know thy works, that thou art neither cold nor hot: I would thou wert cold or hot. 16 So then because thou art lukewarm, and neither cold nor hot, I will spue thee out of my mouth.
2 Corinthians 1:20 For all the promises of God in him are yea, and in him Amen, (so be it!) unto the glory of God by us.
2 Corinthians 9:8 And God is able to make all grace abound toward you; that ye, always having all sufficiency in all things, may abound to every good work.
Deuteronomy 30:19 I call heaven and earth to record this day against you, that I have set before you life and death, blessing and cursing: therefore choose life, that both thou and thy seed may live.