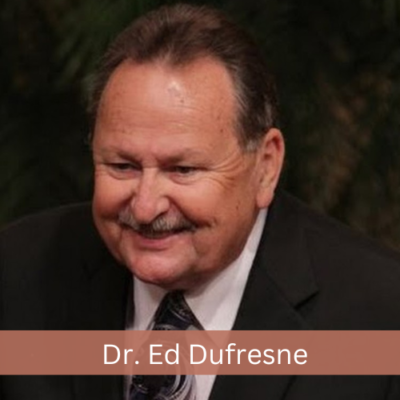 What I Learned From Dr. Ed Dufrense by Larry Huggins
May 25, 2023
Entra por sus puertas… ¡de por vida!
June 1, 2023
ZChurch message for May 27, 2023 (full service    • Enter His Gates…..  )
ZChurch Prayer Leader, Terri Branham, shares the message "Enter His Gates…for Life!" This is an invitation to experience the fullness of life in God, embrace His divine presence, and live in His righteousness. This vibrant and uplifting service will leave you transformed, equipped, and ready to shine your light brightly in the world.
Matthew 6:6  (NKJV)  But you, when you pray, go into your room, and when you have shut your door, pray to your Father who is in the secret place; and your Father who sees in secret will reward you openly. 
Revelation 3:20  (NKJV)  Behold, I stand at the door and knock.  If anyone hears My voice and opens the door, I will come in to him and dine with him, and he with Me.
1 Corinthians 3:18  (AMP)  And all of us as with unveiled face, because we CONTINUED to behold in the Word of God as in a mirror the glory of the Lord, are constantly being transfigured into His very own image in ever increasing splendor and from one degree of glory to another; for this comes from the Lord Who is the Spirit.
2 Corinthians 5:21 (The Voice) He orchestrated this: the Anointed One, who had never experienced sin, became sin for us so that in Him we might embody the very righteousness of God.
Colossians 3:2-4  Set your affection on things above, not on things on the earth.  3 For ye are dead, and your life is hid with Christ in God. 
Proverbs 2:6-7  (AMP) For the Lord GIVES skillful and godly Wisdom; from His mouth come knowledge and understanding.  7. He hides away sound and godly Wisdom and stores it FOR…(not FROM) the righteous. He is a shield to those who walk uprightly and in integrity.
Colossians 3:4 When Christ, who is our life, shall appear, then shall ye also appear with him in glory.   
 1 John 3:2 (NKJV)  Beloved, NOW we are children of God; and it has not yet been revealed what we shall be, but we know that when He is revealed, we shall be like Him for we shall see Him as He is.
This being Pentecost Sunday, let's look at some of our rich heritage, which we are built upon,  that came from some hot prayer meetings in the Book of Acts:
The very first church was born from a prayer meeting in the Upper Room, the place where the disciples found strength in coming together after Jesus had just been crucified.
God's first appointed place to receive power was in a prayer meeting.
Prayer is the power plant of the church. In any healthy church, you will find people praying.
When we connect together, there is a special manifest presence of God, a special revelation of heaven, the body of Christ flowing together as they worship the Lord and build each other up.
Great prayer meetings lift up the Lord and turn their attention toward the lost.
It was in a prayer service in Antioch where the church received direction and the Holy Spirit said "Separate unto me Saul and Barnabas for the work of the ministry." It's when the first missionary journey took place. (Acts 13)
Acts 3 Peter and John going TO the temple to pray (a daily appointment about the ninth hour) when the lame man was healed.
8. Isaiah 65:24 And it shall come to pass that before they call, I will answer; and while they are yet speaking, I will hear.
Ephesians 3:20 (KJV) Now unto Him who is able to do exceedingly abundantly above all that we ask or think, according to the power that works in us,
 Acts 4:29-30 (KJV) And now Lord, behold their threatenings: and grant unto thy servants, that with all boldness they may speak thy word,  30 by stretching forth thine hand to heal, and that signs and wonders may be done by the name of thy holy child Jesus.  31 and when they had prayed, the place was shaken where they were assembled together, and they were all filled with the Holy Ghost, and they spake the word of God with boldness.
In Acts 10 – Cornelius was sent to Peter after he had the vision of the sheet  –  what God hath cleansed, that call not thou common.  (Acts 10:15)   
Ephesians 6:17-18a   (NKJV) And take the helmet of salvation and the sword of the Spirit, which is the Word of God; 18 praying always…
Romans 1:16-17 (NKJV) For I am not ashamed of the gospel of Christ, for it is the power of God to salvation for everyone who believes, for the Jew first and also for the Greek. 17 For in it the righteousness of God is revealed from faith to faith; as it is written, "The just shall live by faith."
Hebrews 12:29 Our God is a consuming fire.
Mark 11:17  (NKJV) Then he taught, saying to them, "Is it not written, 'My house shall be called a house of prayer for all nations;?
Ask of me and I will give you the nations (KJV says "heathen") for your inheritance, and the uttermost parts of the earth for thy possession. (Psalm 2:8)