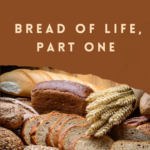 Bread of Life, Part One by Loretta Huggins
September 1, 2023
Experiencing Miracle Power Will Change Your Life
September 3, 2023
ZChurch Message for September 2, 2023 Full service Pastor Larry's Jubilee Anniversary
Rejoice with us as we mark the special occasion of Pastor Larry's Jubilee Anniversary – a glorious five decades of unwavering commitment to a full-time miracle ministry that has touched lives across the globe! Prepare to be captivated as Pastor Larry unveils not only golden nuggets of wisdom but also profound insights harvested during his 50 years of ministry. Through the intimate lens of his firsthand stories, you'll be transported to the heart of his awe-inspiring journey. Pastor Larry, joined by Pastor Loretta and the Amazing ZTeam, send you a heartfelt invitation to be a part of this singular moment as we celebrate a milestone that shimmers like a rare jewel.
____________
Hebrews 12:1-2 KJV Wherefore seeing we also are compassed about with so great a cloud of witnesses, let us lay aside every weight, and the sin which doth so easily beset us, and let us run with patience the race that is set before us, 2 Looking unto Jesus the author and finisher of our faith; who for the joy that was set before him endured the cross, despising the shame, and is set down at the right hand of the throne of God.
2 Timothy 2:3-4 KJV Thou therefore endure hardness, as a good soldier of Jesus Christ. 4 No man that warreth entangleth himself with the affairs of this life; that he may please him who hath chosen him to be a soldier.
Philippians 3:13-14 KJV Brethren, I count not myself to have apprehended: but this one thing I do, forgetting those things which are behind, and reaching forth unto those things which are before, 14 I press toward the mark for the prize of the high calling of God in Christ Jesus.
1 Samuel 3:8 KJV And the Lord called Samuel again the third time. And he arose and went to Eli, and said, Here am I; for thou didst call me. And Eli perceived that the Lord had called the child.
Romans 1:16 KJV For I am not ashamed of the gospel of Christ: for it is the power of God unto salvation to every one that believeth; to the Jew first, and also to the Greek.
1 Kings 10:9 KJV Blessed be the Lord thy God, which delighted in thee, to set thee on the throne of Israel: because the Lord loved Israel for ever, therefore made he thee king, to do judgment and justice.