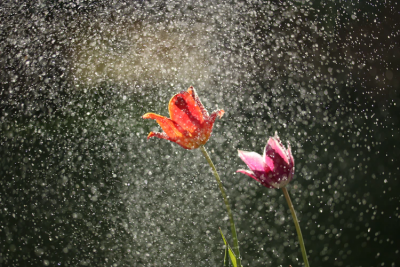 He Sent The Rain by Sabrina Calhoun
July 30, 2021
The Gospel of Paul – Episode 54
August 1, 2021
ZChurch Message for July 31, 2021 (see full service at https://youtu.be/yTuHspH9eAU)
God has a place filled with wonderful things that are available to every believer, just for the taking. No strings attached. Pastor Larry is going to lead you into this wonderful place. Then you can go back as often as you like.
Scriptures:
Phil 4:19 And my God shall supply all your need according to His riches in glory by Christ Jesus.
Eph. 2:6 … and raised us up together, and made us sit together in the heavenly places in Christ Jesus,
Eph. 1:3 Blessed be the God and Father of our Lord Jesus Christ, who has blessed us with every spiritual blessing in the heavenly places in Christ,
1 Cor. 12:31 But earnestly desire the best gifts. And yet I show you a more excellent way.
1 Cor. 12:7 But the manifestation of the Spirit is given to each one for the profit of all:
1 Cor. 14:1 Pursue love, and desire spiritual gifts, but especially that you may prophesy.
1 Cor. 14:12 Even so you, since you are zealous for spiritual gifts, let it be for the edification of the church that you seek to excel.
1 Cor. 14:26 How is it then, brethren? Whenever you come together, each of you has a psalm, has a teaching, has a tongue, has a revelation, has an interpretation. Let all things be done for edification.
1 Cor. 14:39 Therefore, brethren, desire earnestly to prophesy, and do not forbid to speak with tongues.