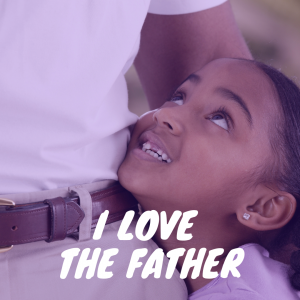 I Love The Father by Joy Conte
July 29, 2021
A Visit to God's Storehouse
July 31, 2021
Romans 15:13 (NLT)
I pray that God, the source of hope, will fill you completely with joy and peace because you trust in Him. Then you will overflow with confident hope through the power of the Holy Spirit.
Word of Knowledge
Because of reasons yet unknown, I had been waking up every morning in pretty bad pain. When I prayed about it, the Holy Spirit revealed a natural solution through a word of knowledge. This is how it happened.
I had been meditating on Romans 1:17b, which says in the NLT, " it is through faith that a righteous man has life." This really stood out to me, so I looked up the word "life" in the Greek, and it means – real, genuine, active, vigorous, blessed, devoted to God. The words "active" and "vigorous" got my attention further, so I began to study the meanings of these words.
Active means to act independent of any visible external force, have the power of quick motion, disposition to move with speed, nimble, lively, brisk, agile.
Vigorous means full of physical strength, strong, powerful.
This is what I needed, and because of the severe pain I was experiencing, I did not have. So I spoke the scripture again while speaking out the meanings over my body. That is when I got the word of knowledge from the Holy Spirit about a natural supplement I could take to alleviate the cause of the pain. I had forgotten about it. I took it years before when I was diagnosed with a muscular autoimmune disease. So along with speaking the Word of healing over myself, I took this supplement every day. It actually helped to heal my body. I immediately went to the store and purchased it. After taking it, I started to feel better within minutes. I was even able to do errands and have a very successful day of work afterward.
Sepulchral
The day after that, I went to help one of my daughters, who lives in Austin, TX. It is only two hours away, but I knew it would take all day, so I brought that supplement since I take it twice a day. Unfortunately, I accidentally left it at her apartment. So when I woke up the next day, I did not have it. Slowly the pain began to increase in my body, and I felt sepulchral. This was a word I had just learned, which means gloomy and dismal. I got up and walked to my front bedroom that I have been remodeling. I was going to call it the Flower Room. But, my friend, who owns the house, wants to move back in, so I have to move in a month.
And on top of that, it was going to be a hot, humid day in central Texas. The temperature was to be in the lower 90's, but it was forecast to feel like 100 degrees because of the humidity. I was feeling even more sepulchral.
Speaking and Acting on the Word
So I, who am supposed to be a woman of faith, decided after about an hour to get up and do something about my situation. I began to speak good things over my situation. I started walking around my house despite the pain and declared healing over myself and that my hope was not in a supplement but in my God. I determined that this was going to be a good day no matter what my circumstances were.
Unexpected Surprise
Then I heard a strange sound. I did not even realize what it was because it was so unexpected. It was a soft, steady rain that had not even been forecast! I love rain and what it represents, and I felt invigorated. I went to my front porch, sat on my swing, and watched this beautiful surprise fall from the sky, dropping the temperature a full ten degrees! This was the second time in my life that I could remember that God used rain and a poem to help me. (Refer to my previous blog, "I Hear the Rain.") Miraculously, after about an hour, the severe pain had decreased, and I slowly began to feel better. I felt strength and agility enter my body, the very things I was studying. My Father God met me in my sepulchral state with compassion and understanding. He knew that I would need the rain to boost me out of that state and into joy and hope. He sent the rain.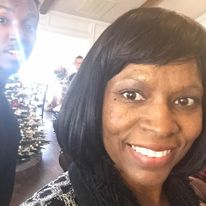 Sabrina Calhoun is a mother of three children from Central Texas. She is a graduate of Embracing His Grace Bible School out of Fort Worth, Tx. Sabrina has been a restaurant manager, catering manager, and event coordinator who loves team building. She is a cancer survivor and is a writer. She also loves teaching the Word whenever she can. Sabrina is a part of the ZChurch prayer team.