The Gospel of Paul – Episode 53
July 28, 2021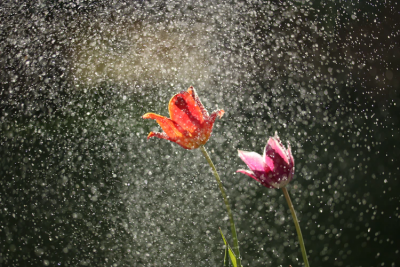 He Sent The Rain by Sabrina Calhoun
July 30, 2021
A reflection on my life with Jesus
When I think about the Lord and what He has done for me, and His revelation given to me, of walking in Wisdom, I am reminded of Proverbs 3. Proverbs 3:13-26 speaks of he who walks in the Wisdom of God as blessed. The one who walks in Wisdom and Understanding will be victorious and is an overcomer.
The Bible talks about how we can avoid challenges and failures by being wise, walking in the Wisdom of God, who is better than silver and whose rewards are better than gold; more precious than jewels, and without comparison. Those who receive Wisdom will have long life, riches, and honor, and their ways are the path of pleasantness and peace.
We live in a fallen world, and we, as Christians, are only passing through. As we allow the Holy Spirit to use us, we will bring many with us to Jesus. We take up our cross and follow Jesus. I was reminded of when I would ask God, "Why am I going through this situation?" His answer was, "Why not you?" That answer opened my eyes. It's not about me but about who God can reach when I am going through hard times, even when I walk in the perfect will of God. In Psalm 23, David says, "even though I walk in the valley of the shadow of death, I will fear no evil." That is encouragement for us. Job went through much worse than many of us, but God did not allow satan to touch his soul. God allowed Job to go through that trial to prove that he loved Him. Deuteronomy 6:5 says, "You shall love the LORD you God with all your heart and with all your soul and with all your might."
Do we truly love the Father?
Understand we have few rights in this worldly system, but the Father is with us through the darkness. We can see clearly as our eyes are on Him. He is the light in us to bring many to Him. We are wiser than those of this world if we fear God. Those who depend on Wisdom will be blessed. Even the Lord created the earth by Wisdom and the heavens by Understanding, whose example we should follow, and allow Wisdom and Understanding to lead us in all directions and decisions. The Wisdom from the Father, also known as the Spirit of Wisdom (Isaiah 11:2), leads us in the right direction and makes the right decisions in our life. The Bible says that Words of Wisdom are life to our soul that we should always wear around our neck. We cannot be separated. In doing this, we will not be afraid of anything, we will not stumble, and the Lord will be our confidence. We will walk in peace and lay down in sweet sleep.
I love Him!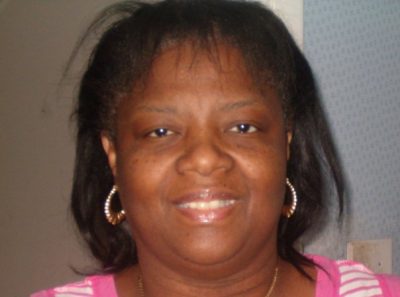 Joy Conte is a follower of Christ, a wife, and a mother. She is a College graduate in Business and Associate of Ministry and an active Business Consultant. Joy is a phenomenal ZChurch Liaison for Pastors Larry and Loretta Huggins.