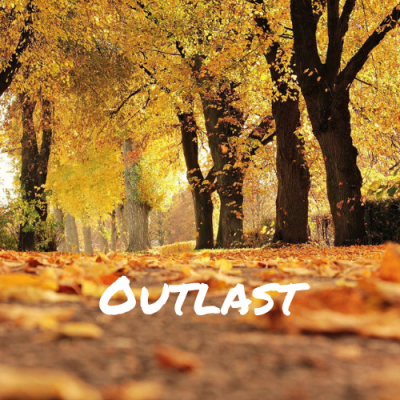 Outlast by JP Quianzon
September 23, 2021
In Christ Devotions 24
September 27, 2021
ZChurch Message for September 25, 2021 (see full service at https://youtu.be/KYRZPxQ8ltE)
Some messages are better preached than taught — this is one of them. Pastor Larry is putting on his preaching hat this Saturday. You don't want to miss this one. Join Pastors Larry and Loretta and the Amazing ZTeam for a real Holy Ghost experience that will stoke your fire. ____________________
2 Corinthians 1:20 For all the promises of God in him are Yes, and in Him Amen, to the glory of God through us.
Psalm 119:89 For ever, O Lord, thy word is settled in heaven.
Genesis 22:17 "In blessing, I will bless you," God said to Abraham. God blessed all the saints of God through Abraham.
Romans 5:9 Much more then, having now been justified by His blood, we shall be saved from wrath through Him.
Galatians 3:13-14 Christ has redeemed us from the curse of the law, having become a curse for us (for it is written, "Cursed is everyone who hangs on a tree") that the blessing of Abraham might come upon the Gentiles in Christ Jesus, that we might receive the promise of the Spirit through faith.
Romans 8:16 The Spirit Himself bears witness with our spirit that we are children of God.
Romans 8:2 For the law of the Spirit of life in Christ Jesus has made me free from the law of sin and death.
Romans 8:32 He who did not spare His own Son, but delivered Him up for us all, how shall He not with Him also freely give us all things?
Romans 8:37 Yet in all these things we are more than conquerors through Him who loved us.
Luke 10:19 Behold I give you the authority to trample on serpents and scorpions, and over all the power of the enemy and nothing shall by any means hurt you.
1 Corinthians 1:30 But of Him you are in Christ Jesus, who became for us wisdom from God–and righteousness and sanctification and redemption–
1 Corinthians 2:16 …But we have the mind of Christ.
1 Corinthians 15:57 But thanks be to God, who gives us the victory through our Lord Jesus Christ.
2 Corinthians 5:21 For He made Him who knew no sin to be sin for us, that we might become the righteousness of God in Him
Ephesians 1:7 In Him we have redemption through His blood, the forgiveness of sins, according to the riches of His grace…
Ephesians 1:6 …He made us accepted in the Beloved.
Romans 3:24 …being justified freely by His grace through the redemption that is in Christ Jesus,
Philippians 4:13 I can do all things through Christ who strengthens me.
Ephesians 1:3 …who has blessed us with every spiritual blessing in the heavenly places in Christ.
2 Peter 1:3 as His divine power has given to us all things that pertain to life and godliness,
1 Corinthians 1:7 …you come short in no gift,
2 Corinthians 8:9 For you know the grace of our Lord Jesus Christ, that though He was rich, yet for your sakes He became poor, that you through His poverty might become rich.
2 Corinthians 9:8 …you, always having all sufficiency in all things, may have an abundance for every good work.
Ephesians 2:6 …and raised us up together, and made us sit together in the heavenly places in Christ Jesus,…
Romans 5:17 …reign in life through One, Jesus Christ.
John 14:13 If you ask anything in My name, I will do it.
John 16:23 …whatever you ask the Father in My name He will give you.
Colossians 1:14 In whom we have redemption through His blood, the forgiveness of sins.
1 John 2:20 But you have an anointing from the Holy One, and you know all things.
Ephesians 1:11 In Him also we have obtained an inheritance…
Don't miss these! Invite Jesus into your life now and claim them as your own!