"Hope is the thing with feathers that perches in the soul
And sings the tune without the words
And never stops at all."
– Emily Dickinson
When you are out of your normal element in life, it can sometimes feel like you are in a blinding blizzard. I have experienced this feeling many times. You stumble around trying to find your bearings so that you can get some idea of where you are. You can't see clearly because your circumstances have changed so drastically beyond your recognition and beyond your control. If you are not careful, you can begin to feel hopeless.
Because of situations like this, the Bible instructs us to make sure to anchor ourselves to hope for stability. And keep our eyes on Jesus for a sense of direction. He never changes and is always steady. Put your trust in His Word and expect the promises in there to manifest in your life, despite how you feel or what you are going through. When you do these things, your mind will settle down, and you will eventually have peace in the midst of the storm.
No matter what happens to you, remember no circumstance or situation can separate you from God's love and protection. Expect Him to guide you and lead you as you pass through your difficult seasons. Keep anchored in the hope that good things are coming your way if you don't give up.
"May the God of hope fill you with all joy and peace as you trust in him, so that you may overflow with hope by the power of the Holy Spirit." – Romans 15:13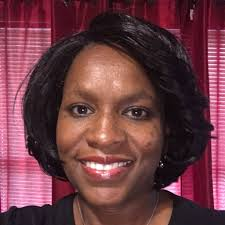 Sabrina Calhoun is a mother of three children from Central Texas. She is a graduate of Embracing His Grace Bible School out of Fort Worth, TX. Sabrina has been a restaurant and catering manager and an event coordinator who loves team building. She is a writer of curriculum and loves writing to encourage others.