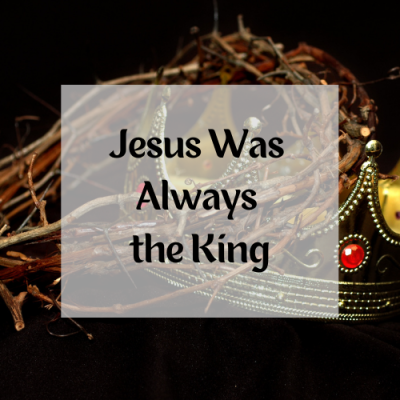 Jesus Was Always the King, Part Five by Larry Huggins
June 2, 2022
Codex Rex series – Jesus Was Always the King – Ep 12
June 6, 2022
ZChurch message for June 4, 2022 (full service: https://youtu.be/tO2oDUSu4JA)
Pastor Larry will pump you up! He will pump up your faith to achieve more benefits from the Holy Spirit than you've ever received before! You're gonna soar! You're gonna have more power than ever before. So join Pastors Larry and Loretta and the Amazing ZTeam as we do our best to make you blessed.
___________________
Acts 1:8 But ye shall receive power, after that the Holy Ghost is come upon you: and ye shall be witnesses unto me both in Jerusalem, and in all Judaea, and in Samaria, and unto the uttermost part of the earth.
1 Corinthians 14:4 He that speaketh in an unknown tongue edifieth himself; but he that prophesieth edifieth the church.
1 Corinthians 2:10 But God has revealed them to us through His Spirit. For the Spirit searches all things, yes, the deep things of God.
Genesis 2:11 The name of the first is Pison: that is it which compasseth the whole land of Havilah, where there is gold. (Havilah – dance or spin)
Psalm 131:2 Surely I have calmed and quieted my soul, Like a weaned child with his mother; like a weaned child is my soul within me.
Luke 18:1 And he spake a parable unto them to this end, that men ought always to pray, and not to faint;
John 14:16 And I will pray the Father, and he shall give you another Comforter, that he may abide with your forever.
John 14:18 I will not leave you comfortless: I will come to you.
John 16:7 Nevertheless I tell you the truth; it is expedient for you that I go away; for if I go not away, the Comforter will not come unto you; but if I depart, I will send him unto you.
James 1:17 Every good gift and every perfect gift is from above, and cometh down from the Father of lights, with whom is no variableness, neither shadow of turning.
Matthew 7:11 If ye then, being evil, know how to give good gifts unto your children, how much more shall your Father which is in heaven give good things to them that ask him?
Romans 8:26-28 Likewise the Spirit also helpeth our infirmities; for we know not what we should pray for as we ought; but the Spirit itself maketh intercession for us with groanings which cannot be uttered. 27 Now He who searches the hearts knoweth what is the mind of the Spirit, because He maketh intercession for the saints according to the will of God. 28 And we know that all things work together for good to them that love God, to them who are the called according to his purpose.
"You're going to need the Holy Spirit in your life more than ever before. The world is changing and the world is changing fast, and the things that you are used to might not last. But those of us who know how to pray in the Spirit and those of us who really do are going to make it, and we're always going to break through. Yeah, the Holy Spirit is being poured out and yet he doth pour, and God is going to take you to a place called More, where you'll have more than ever before. And some people won't join you, and some people won't follow along; it's because they've got a habit of doing things wrong. But because you know Me, and you know my power and you know what to do. You pray in the Spirit and God will always get you through, not just barely through, but over and above in grand and glorious style, conquering every enemy, passing every trial, and you'll do it with a smile." ~ Pastor Larry
1 Corinthians 2:1-5 And I, brethren, when I came to you, came not with excellency of speech or of wisdom, declaring unto you the testimony of God. 2 For I determined not to know anything among you , save Jesus Christ, and him crucified. 3 And I was with you in weakness, and in fear, and in much trembling. 4 And my speech and my preaching was not with enticing words of man's wisdom, but in demonstration of the Spirit and of power. 5 That your faith should not stand in the wisdom of men, but in the power of God.
1 Corinthians 14:15 What is it then? I will pray with the spirit, and I will pray with the understanding also: I will sing with the spirit, and I will sing with the understanding also.
Exhortation regarding praying in tongues: "There are places you can go in God that are absolutely profound and astounding; I went there and it changed me forever." ~ Pastor Larry