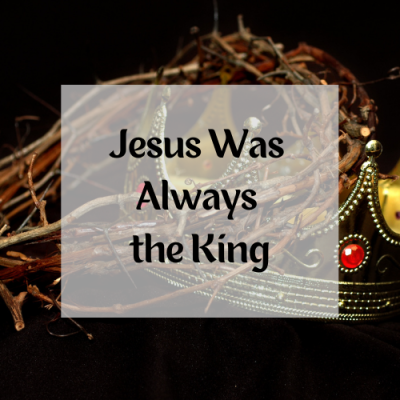 Jesus Was Always the King, Part Four by Larry Huggins
June 2, 2022
Get the Most From the Holy Ghost!
June 4, 2022
TWENTY-TWO PROOFS JESUS WAS KING
Why do so many people from so many Christian faiths hold to the easily disproven argument that Jesus was a homeless carpenter?
True scholars will not make a tenet of faith from a single verse taken out of context. A solid doctrine requires supporting scriptures. We have multiple scriptures that support the fact that Jesus was born a king, lived as a king, and died as a king. But we have no evidence that he was a vagabond.
The "poor Jesus" crowd cite just one out-of-context scripture in support of their argument:
Mat 8:19-20  And a certain scribe came, and said unto him, Master, I will follow thee whithersoever thou goest. 20 And Jesus saith unto him, The foxes have holes, and the birds of the air have nests; but the Son of man hath not where to lay his head.
What Does Matthew 8:20 Really Mean?
The scribe assumed He could keep up with Jesus everywhere He went. Jesus made a point that life on the road isn't for everyone. Look at the context. The scribe was not asking to visit Jesus' home. He was asking to accompany Him on His ministry journeys.
Let's practice critical thinking: All it takes to disprove an assumption is one exception. People assume Jesus was homeless because they misinterpreted Mat 8:20. Here are two scriptures, of many, that say the opposite:
Exception Number One
Jn 1:38-39  They said unto him, Rabbi, (which is to say, being interpreted, Master,) where dwellest thou? 39 He saith unto them, Come and see. They came and saw where he dwelt, and abode with him that day..
They wanted to know where Jesus lived
Jesus invited them to see His home
They stayed in His home all day (24 hours)
Exception Number Two
Mark 2:15  And it came to pass, that, as Jesus sat at meat in his house, many publicans and sinners sat also together with Jesus and his disciples: for there were many.
Notice, Jesus didn't say, "Sorry boys, I'm homeless." He said, "Come and see."
Back to Matthew 8:20
The scribe said, "I will follow you anywhere you go."
Where did Jesus go? The scriptures mention that Jesus traveled to these 28 places (some places several times):
Bethsaida, Cana, Capernaum, Chorazin, Gennesaret, Mt. Tabor, Nain, Nazareth, Sea of Galilee, Bethabara, Decapolis, Gerasa, Enon, Caesaria, Bethany, Bethany Beyond Jordan, Bethabara, Bethesda, Bethlehem, Bethpage, Calvary, Emmaus, Gabbatha, Gethsemans, Jericho, Mt of Olives, Temple in Jerusalem, and Caesara Phillippi.
However, we know that Jesus visited places that weren't mentioned by name:
Luke 10:1  After these things the Lord appointed other seventy also, and sent them two and two (35 teams) before his face into every city and place, whither he himself would come.
You see it, right? Jesus sent out seventy disciples, comprising thirty-five teams, "… to every city and place, whither he himself would come." He had advance teams setting up his itinerary and events.
I know from experience that the life of a traveling minister can be grueling. My evangelism ministry has taken me around the world, to scores of nations, to every state in the USA, and to thousands of towns, cities, and remote areas: mountains, jungles, deserts, jungles, and frozen places.
I've traveled by foot, by jeep, by truck, by car, by bus, by train, by airplane, by rickshaw, by horses, by boats …
I've slept on the ground, in rope beds, on the floor, in hovels, and in more situations than I care to mention, plus I've gone without sleep and without food.
I was often on the road two hundred days a year. One year, I slept in my own bed, in my own home, for only six nights! I didn't suffer these hardships because I was poor or homeless. I was on the road "…. enduring hardness, as a soldier of Jesus Christ." (2 Tim 2:3)
Down through the years, I've had dozens of people say they wanted to travel with me. Among all who tried, no one has endured long. Some quit after a few days. Frankly, I'd rather go it alone than have to put up with a crybaby (If they really want to help, they should stay home and support my ministry financially.)
Here's the summary of what Jesus was saying to the scribe: Foxes know where they will sleep every night, and birds go to roost in the same place every night, but I don't have that luxury because I'm away from home, often. Do you want that life?
Here's a question for you:  Is Mat 8:20 about homelessness or is it about being away from home?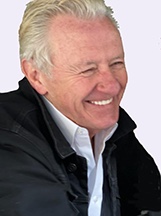 Larry Huggins is a father, a husband, a pastor and a missionary, an author, and a broadcaster. He has traveled to scores of nations, planting churches and bible schools, and conducting seminars and evangelistic crusades.