Codex Rex series – Jesus Was Always the King – Ep 11
May 31, 2022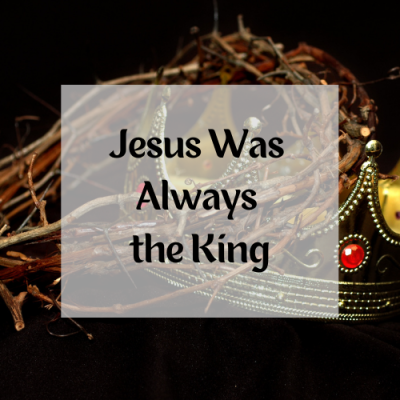 Jesus Was Always the King, Part Five by Larry Huggins
June 2, 2022
JESUS, GREATER THAN SOLOMON
To this day, some religious people would rather Jesus be a poor carpenter than a wealthy king. Unto the people who rejected Jesus as their true and rightful King, He invoked the name of the Queen of Sheba and the legacy of King Solomon.
Mat 12:42  The queen of the south shall rise up in the judgment with this generation, and shall condemn it: for she came from the uttermost parts of the earth to hear the wisdom of Solomon; and, behold, a greater (pleion – more in quantity) than Solomon is here.
Jesus called upon King Solomon and the Queen of Sheba to judge those who dishonored him as the rightful hereditary King of Israel.
Jesus used the word judgment (Gr – krisis), which means to convene a tribunal to examine the evidence (facts). There are no facts supporting the accusation that Jesus was poor. There are ample facts that attest to his wealth.
Jesus used the word condemn (Gr – katakrino), which means to be found guilty and deserving of punishment. Slander, sedition, and perjury are serious crimes. The tribunal's judgment sets a precedent for all people who are guilty of the same crime. In this case, the offense was not recognizing Jesus as the rightful, hereditary King of Israel.
The Queen of Sheba was Impressed with Solomon's Wealth
Read the complete account of the Queen of Sheba's visit with King Solomon and you will notice the main theme is wealth – in particular, Solomon's wealth.
Vs. 10 NIV – And she gave the king 120 talents of gold…
The khayil, which was a very great force, protected and transported the riches she brought with her for Solomon.
The Value of Just the Gold:
Current spot price of gold: $1,839.97 per ounce
16 ounces per pound = $29,439.52
75 pounds per talent. One talent = $2,207,964.00
120 talents = $264,955,680.00 (two-hundred and sixty-five Billion dollars)
Vs. 23 NIV – King Solomon was greater in riches and wisdom than all the other kings of the earth.
Remember, Jesus said He was greater than Solomon.
1 Ki 10:14 Now the weight of gold that came to Solomon in one year was six hundred threescore and six talents of gold…
Five Questions For You to Answer:
Mat 10:11  And into whatsoever city or town ye shall enter, enquire who in it is worthy (of like value – a comparative), and there abide till ye go thence.
Question #1: Whose house was Jesus comparing the grand houses to?
John 2:2 And the third day there was a marriage in Cana of Galilee; and the mother of Jesus was there: 2 And both Jesus was called, and his disciples, to the marriage.
3 And when they wanted wine, the mother of Jesus saith unto him, They have no wine.
4 Jesus saith unto her, Woman, what have I to do with thee? mine hour is not yet come.
Question#2: Why was a so-called vagabond carpenter, with His entourage, invited to a grand, social event?
Question#3:  Why would Mary presume that Jesus – a so-called, poor carpenter – would take care of a large shortage of wine?
Mat 11:8  But what went ye out for to see? A man clothed in soft raiment? Behold (look at the evidence before you), they that wear soft clothing are in kings' houses.
Question #4: Why did a so-called, poor carpenter point to himself as an example of someone who wore soft (kingly) raiment?
Jn 19: 23 Then the soldiers, when they had crucified Jesus, took his garments, and made four parts, to every soldier a part; and also his coat: now the coat was without seam, woven from the top throughout.
Question #5:  Why would a so-called vagabond carpenter be wearing a seamless, purple robe worth a minimum of $50,000?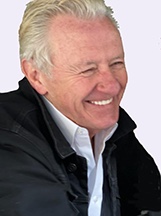 Larry Huggins is a father, a husband, a pastor and a missionary, an author, and a broadcaster. He has traveled to scores of nations, planting churches and bible schools, and conducting seminars and evangelistic crusades.