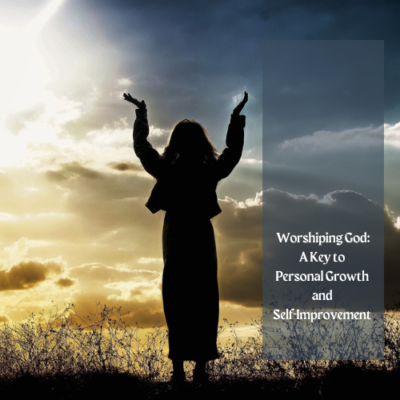 Worshiping God: A Key to Personal Growth and Self-Improvement by Loretta Huggins
March 16, 2023
Frame Your World 1
March 20, 2023
ZChurch message for March 18, 2023 (full service    • Supercharged Faith  )
Are you tired of feeling like your faith is running on empty? It's time to fill up with something stronger. Introducing supercharged faith, the game-changing fuel that takes your spiritual life from average to exceptional. In this message, Pastor Larry reveals the secret recipe for unleashing the power of supercharged faith in your life.
_________________
Galatians 5:6 KJV For in Jesus Christ neither circumcision availeth any thing, nor uncircumcision; but faith which worketh by love.
1 John 3:14 KJV We know that we have passed from death unto life, because we love the brethren. He that loveth not his brother abideth in death.
1 John 4:8 KJV He that loveth not (he that does not operate in unconditional agape love) knoweth not God; for God is love.
Faith is a relationship with God. Faith is confidence in the veracity of another\'s word.
Romans 5:5 KJV And hope maketh not ashamed; because the love of God is shed abroad (to gush; to be poured out, flood) in our hearts by the Holy Ghost which is given unto us.
Hebrews 11:6 KJV But without faith it is impossible to please him: for he that cometh to God must believe that he is, and that he is a rewarder of them that diligently seek him.
John 16:7 KJV Nevertheless I tell you the truth; it is expedient for you that I go away: for if I go not away, the Comforter will not come unto you; but if I depart, I will send him unto you.
1 Peter 4:8 KJV And above all things have fervent charity among yourselves: for charity shall cover the multitude of sins.
Romans 8:1 KJV There is therefore now no condemnation to those who are in Christ Jesus, who do not walk according to the flesh, but according to the Spirit.
1 John 3:14 KJV We know that we have passed from death unto life, because we love the brethren. He that loveth not his brother abideth in death.
Luke 19:10 KJV For the Son of man is come to seek and to save that which was lost.
Acts 2:17 KJV And it shall come to pass in the last days, saith God, I will pour out of my Spirit upon all flesh: and your sons and your daughters shall prophesy, and your young men shall see visions, and your old men shall dream dreams:
1 Corinthians 13:8 KJV Charity never faileth: but whether there be prophecies, they shall fail; whether there be tongues, they shall cease; whether there be knowledge, it shall vanish away.
1 Corinthians 13:11-13 KJV When I was a child, I spake as a child, I understood as a child, I thought as a child: but when I became a man, I put away childish things. 12 For now we see through a glass darkly; but then face to face; now I know in part; but then shall I know even as also I am known. 13 And now abideth faith, hope, charity, these three; but the greatest of these is charity.
1 Cor 14:1 KJV Follow after charity, and desire spiritual gifts, but rather that ye may prophesy.
Galatians 5:22 KJV But the fruit of the Spirit is love, joy, peace, longsuffering, gentleness, goodness, faith,
Colossians 1:19 KJV For it pleased the Father that in him all the fullness should dwell,
Colossians 1:27 KJV To whom God would make known what is the riches of the glory of this mystery among the Gentiles; which is Christ in you, the hope of glory:
Matthew 18:21-22 KJV Then came Peter to him, and said, Lord, how oft shall my brother sin against me, and I forgive him? till seven times? 22 Jesus saith unto him, I say not unto thee, until seven times: but, until seventy times seven.
Luke 17:5 KJV And the apostles said unto the Lord, Increase our faith.
1 Corinthians 13:4-7 KJV Charity suffereth long, and is kind; charity envieth not; charity vaunteth not itself, is not puffed up, 5 Doth not behave itself unseemly, seeketh not her own, is not easily provoked, thinketh no evil; 6 rejoiceth not in iniquity, but rejoiceth in the truth; 7 beareth all things, believeth all things, hopeth all things, endureth all things.
\"Prove me. Mark my words. Dreams, visions and revelations are on the increase for you, Z team. You\'re going to start to see things. You\'re going to start to have Holy Ghost dreams, night visions if you will. You\'re getting ready to have visions. Why? Because the love of God is shed abroad in your heart. It\'s getting ready to happen. And the prophetic is getting ready to increase in you and in our services. You know why I have confidence in you, and in your ability to flow is because you\'ve got the Agape love of God. Zchurch is a church of love.\" ~ Pastor Larry