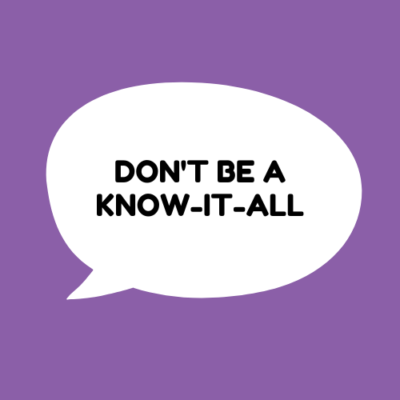 Don't Be A Know-It-All by Loretta Huggins
March 31, 2023
The Gift More Precious Than Gold
April 1, 2023
PROVERBS: GPS to a Better You
Different Types of Fools, Part One by Loretta Huggins
"Anyone can make a mistake, only a fool keeps making the same one."
– Latin Proverb
Proverbs is one of the most insightful books of the Bible, offering practical advice for daily living and wisdom for navigating life's challenges. In its pages, we find numerous references to different types of fools, each with their own unique character flaws and shortcomings. Among the different types are those who are closed-minded, over-confident, reject instruction and correction, spiritually blind, and arrogant.
In this blog post, we will examine close-mindedness, and in subsequent posts, other types of foolishness will be examined. First, however, it is important to acknowledge that my information is based on the Amplified Bible footnote of the word "fool" found in Proverbs 1:7. With that being stated, the first kind of fool that Proverbs identifies is the unteachable—people who are closed-minded and refuse to learn from others.
Remember, my previous blog post stated that the word "blunder" means to "close one's eyes," which can be another way of saying "closing one's mind." Proverbs 12:15 states, "The way of a fool is right in his own eyes, but a wise man listens to advice." The Amplified version renders verse 15 as "The way of the [arrogant] fool [who rejects…wisdom] is right in his own eyes." Closed-minded people believe they know everything and are unwilling to listen to advice or "constructive" criticism. As a result, they miss out on valuable insights and opportunities for growth.
Here's a hypothetical example: the unteachable fool could be a person who is constantly late for work and has been repeatedly reminded by colleagues and supervisors to arrive on time. Yet, this person refuses to listen to the advice and constructive criticism, believing they know the best way to manage their time. As a result, the person misses out on valuable insights and opportunities for growth: such as learning time-management skills and improving work performance. In addition, the person's closed-mindedness and unwillingness to learn may lead to negative consequences such as a poor work reputation, missed opportunities for promotion, and even loss of a job.
The consequences of foolishness can be server. Proverbs 10:8 reads, "The wise in heart accept commands, but a chattering fool comes to ruin."
Questions for discussion:
Do you know anyone who is closed-minded?
Perhaps it is you who may reject "constructive criticism," if so, then why?
If you tend to reject correction and advice, how do you reconcile your behavior with Proverbs 1:7?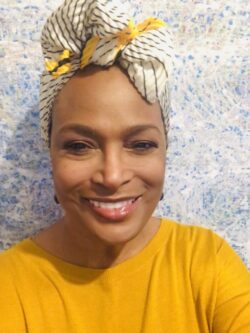 Loretta Huggins, born and raised in San Francisco, CA, has served in the ministry with her husband, Larry Huggins since 1989: administrator, hostess, event planner, and teacher. She has traveled to eighteen countries. She is the co-founder and co-pastor of ZChurch.