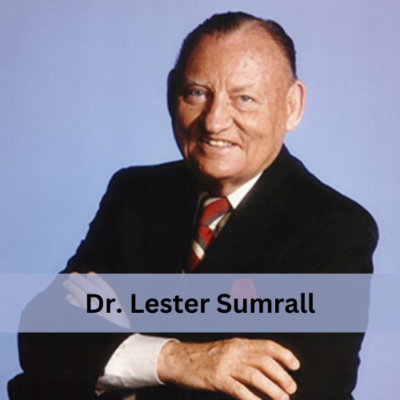 What I Learned From Dr. Sumrall by Larry Huggins
April 7, 2023
The Language of Miracles 1
April 11, 2023
ZChurch message for April 8, 2023 View full service This Changes Everything
The resurrection of Jesus changed everything. We are new creatures; we have a new life. We walk and talk differently. We need to take inventory of what Jesus did and apply it to our lives. It will change everything. Join us in celebrating His resurrection life!
____________
1 Corinthians 14:22 KJV Wherefore tongues are for a sign, not to them that believe, but to them that believe not: but prophesying serveth not for them that believe not, but for them which believe.
Isaiah 53:5 KJV But he was wounded for our transgressions, he was bruised for our iniquities: the chastisement of our peace was upon him; and wit his stripes we are healed.
John 11:23-26 KJV 23 Jesus saith unto her, Thy brother shall rise again. 24 Martha saith unto him, I know that he shall rise again in the resurrection at the last day. 25 Jesus said unto her, I am the resurrection, and the life: he that believeth in me, though he were dead, yet shall he live: 26 And whosoever liveth and believeth in me shall never die. Believest thou this?
2 Corinthians 5:17 KJV Therefore, if anyone is in Christ, he is a new creation; old things have passed away; behold, all things have become new.
John 12:1 KJV Then Jesus six days before the Passover came to Bethany, where Lazarus was, which had been dead, whom he raised from the dead.
John 12:9 KJV Much people of the Jews therefore knew that he was there: and they came not for Jesus' sake only, but that they might see Lazarus also, whom he had raised from the dead.
John 11:39 KJV Jesus said, Take ye away the stone. Martha, the sister of him that was dead, saith unto him, Lord, by this time he stinketh: for he hath been dead four days.
Galatians 3:13 KJV Christ hath redeemed us from the curse of the law, being made a curse for us: for it is written, Cursed is every one that hangeth on a tree:
John 8:36 KJV If the Son therefore shall make you free, ye shall be free indeed.
John 11:43-44 KJV And when he thus had spoken, he cried with a loud voice, Lazarus, come forth.
44 And he that was dead came forth, bound hand and foot with graveclothes: and his face was bound about with a napkin. Jesus saith unto them, Loose him, and let him go.
Romans 6:4 KJV Therefore we are buried with him by baptism into death: that like as Christ was raised up from the dead by the glory of the Father, even so we also should walk in newness of life.
Revelation 1:6 KJV And hath made us kings and priests unto God and his Father; to him be glory and dominion for ever and ever.
Romans 8:11 KJV But if the Spirit of him that raised up Jesus from the dead dwell in you, he that raised up Christ from the dead shall also quicken your mortal bodies by his Spirit that dwelleth in you.
2 Corinthians 8:9 KJV For ye know the grace of our Lord Jesus Christ, that, though he was rich, yet for your sakes he became poor, that ye through his poverty might be rich.