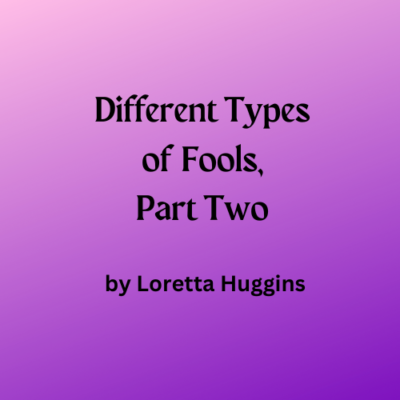 Different Types of Fools, Part Two by Loretta Huggins
April 7, 2023
This Changes Everything
April 8, 2023
I learned about urban missions from Dr. Lester Sumrall. It would take a book to record everything I learned from him (I paid attention). For now, I'll emphasize his view of world missions.
I first heard about Dr. Sumrall through mutual friends. Norvel Hayes used to say, "You need to meet Lester Sumrall."  T.L. Osborn advised me to "Hitch your wagon to Lester Sumrall." 
I was excited to meet him because I knew he was the protégé of both Howard Carter and Smith Wigglesworth, two of the giants of early 20th Century Pentecostalism.
However, Dr. Sumrall did not come into my life through introductions. Instead, he came into my life supernaturally through a series of divine encounters overseas. I ran into him in the Philippines, Israel, Germany, Hong Kong, and other places.
Whenever I was in a country where he was ministering, I would slip into his meeting and sit in the back. Invariably, he would see me and say, "Is that Larry Huggins back there? Come up here, and tell us what you're doing."
As I came forward, he would say, "This young man is my shadow. I don't have to look far back to see him overtaking me."
He loved me because I loved world missions. He enjoyed preaching with me in London because the UK was where he met Smith Wigglesworth. He enjoyed preaching with me in San Francisco because that's where he embarked on his world travels with Dr. Howard Carter. We also enjoyed preaching together in Richmond, Spokane, South Bend, Chicago, San Jose, and London — to name a few.
Once when we were preaching together in the Old McCormick Center in Chicago, the glory manifested visibly. People on the street saw flames shooting from the roof, and they called the fire department. But it was God's glory.
He had me preach in his camp meeting at Notre Dame University, in his church in South Bend, and on his TV shows. Occasionally he took me in his private jet on his whirlwind tours. Sometimes we teamed up in Golf Tournaments.
On more than one occasion, I heard Dr. Sumrall share his philosophy of Urban Missions. "Cities are the key to reaching the nations. Every nation has a key city. I go to the key cities. Influence flows from the key cities downward – not the other way around."
I've found this to be true: Although we don't belittle the missionary in the field, nor do we neglect rural ministry, still, key cities are the key to winning nations. Key cities are cultural centers, financial centers, political centers, communications centers, and transportation hubs. When we impact a key city, we influence that nation's movers and shakers, and the blessings will flow to the rural areas.
We can trace the modern Pentecostal revival from Topeka to Houston. However, it was on Azusa Street in Los Angeles that it became a world-changing awakening.
It's easy to pick the key city in most nations, but how do we single out a single city in a great country like the USA? Dr. Sumrall would agree we have many great cities in our nation but only one national Capital and that city also happens to be a de facto world capital.
Through the years, I have heeded his advice. Although I have preached in the bush, mountains, and jungles, I have concentrated on Cities: London, Hong Kong, Manilla, Mumbai, San Francisco, Washington DC, and many others.
ZChurch has a tremendous spiritual genealogy that connects us directly to some of the most significant ministries of the 20th Century.
To sow into the anointing, go to, https://zchurch.life/give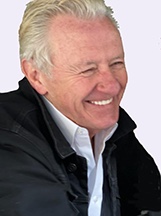 Larry Huggins is a father, a husband, a pastor and a missionary, an author, and a broadcaster. He has traveled to scores of nations, planting churches and bible schools, and conducting seminars and evangelistic crusades.