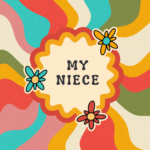 My Niece by JP Quianzon
August 11, 2023
The Miracle of Mending a Broken Heart
August 13, 2023
ZChurch Message for August 12, 2023 Full service The Great Substitution
Discover the most profound principle of the Bible, one that guarantees victory in every area of your life. Join Pastor Larry and the Amazing ZTeam for a life-changing gathering. This isn't just a service – it's a transformative experience toward a brighter, more triumphant tomorrow.
____________
Isaiah 53:5-6 KJV But he was wounded for our transgressions, he was bruised for our iniquities: the chastisement of our peace was upon him; and with his stripes we are healed. 6 All we like sheep have gone astray; we have turned every one to his own way; and the Lord hath laid on him the iniquity of us all.
2 Corinthians 5:21 KJV For he hath made him to be sin for us, who know no sin; that we might be made the righteousness of God in him.
2 Corinthians 5:17 KJV Therefore if any man be in Christ, he is a new creature: old things are passed away; behold, all things are become new.
Romans 4:24-25 KJV But for us also, to whom it shall be imputed, if we believe on him that raised up Jesus our Lord from the dead; 25 Who was delivered for our offences, and was raised again for our justification.
Galatians 3:13 KJV Christ hath redeemed us from the curse of the law, being made a curse for us; for it is written, Cursed is every one that hangeth on a tree:
John 14:6 KJV Jesus saith unto him, I am the way, the truth, and the life: no man cometh unto the Father, but by me.
2 Corinthians 8:9 KJV For ye know the grace of our Lord Jesus Christ, that, though he was rich, yet for your sakes he became poor, that ye through his poverty might be rich.
Romans 8:1 KJV There is therefore now no condemnation to them which are in Christ Jesus, who walk not after the flesh, but after the Spirit.
Galatians 3:6 KJV Even as Abraham believed God, and it was accounted to him for righteousness.
John 1:29 KJV The next day John seeth Jesus coming unto him, and saith, Behold the Lamb of God, which taketh away the sin of the world.
---