Jesus Sees You!
November 11, 2023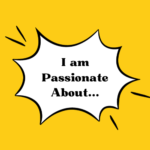 I am Passionate About… by the ZWO Women and Leader Christine Smith
November 16, 2023
Miracle Hour for November 12, 2023
Pastor Larry Huggins ministers instruction and inspiration for you to receive your miracle.
____________
Matthew 4:4 KJV But he answered and said, It is written, Man shall not live by bread alone but by every word (rhema) that proceedeth out of the mouth of God.
2 Timothy 2:15 KJV Study to shew thyself approved unto God, a workman that needeth not to be ashamed, rightly dividing the word of truth.
John 14:26 But the Comforter, which is the Holy Ghost, whom the Father will send in my name, he shall teach you all things, and bring all things to your remembrance, whatsoever I have said unto you.
Romans 8:7 Because the carnal mind is enmity against God: for it is not subject to the law of God, neither indeed can be.
Acts 1:8 But ye shall receive power, after that the Holy Ghost is come upon you: and ye shall be witnesses unto me both in Jerusalem, and in all Judaea, and in Samaria, and unto the uttermost part of the earth.
1 Corinthians 14:2 For he that speaketh in an unknown tongue speaketh not unto men, but unto God: for no man understandeth him; howbeit in the spirit he speaketh mysteries.
2 Corinthians 3:6 Who also hath made us able ministers of the new testament; not of the letter, but of the spirit: for the letter killeth, but the spirit giveth life.
Romans 10:17 So then faith cometh by hearing, and hearing by the (rhema) word of God.
John 12:50 And I know that his commandment is life everlasting: whatsoever I speak therefore, even as the father said unto me, so I speak.
John 6:63 It is the spirit that quickeneth; the flesh profiteth nothing: the words (rhema) that I speak unto you, they are spirit, and they are life.
Luke 1:38 And Mary said, Behold the handmaid of the Lord; be it unto me according to thy (rhema) word. And the angel departed from her.
Romans 8:14 For as many as are led by the Spirit of God, they are the sons of God.
Luke 5:5 And Simon answering said unto him, Master, we have toiled all the night, and have taken nothing: nevertheless at thy word I will let down the net.