Barbara is a tall woman with a wide smile, high cheekbones, and large green eyes. Born in California to German parents, Barbara learned both English and German as a child. But the day Barbara spoke fluent Greek—having never learned or studied the Greek language—she stunned a group of Greek-speaking people.
This mysterious incident occurred in 2001 in Portland, Oregon, at a 50th-anniversary celebration. My lovely wife Barbara and I arrived early to get a seat for the evening service at City Bible Church. We entered the large auditorium just after 6 p.m., taking two seats in the right front section. The building began filling with people who had traveled long and far to hear the evening's featured speaker, the co-founder of City Bible Church, noted evangelist T.L. Osborn.
When the band took the stage to lead the congregation in worship, the row of seats directly in front of us remained unoccupied. Standing with arms outstretched to sing and worship Jesus, Barbara and I paid scant attention to a group of people who hurriedly slotted themselves into the row before us. After 20 minutes of singing praise songs in English, Barbara and I joined the congregation in singing to God in the spirit. It was a beautiful time of praise and worship. As the music faded, most people began greeting those around them, but the people directly in front of us whirled around with eyes wide open. "Do you speak Greek?" they asked Barbara excitedly.
"No," she replied.
"Oh, but we heard you speaking such perfect Greek. You were telling of God's beauty and grandeur and His magnificent presence! We are Greek people, and all of us here together on this row come from the same Greek-speaking church."
This is an encouragement and exhortation to you filled with God's spirit to pray and sing much in the spirit. Neglect not the gift that is in you! (1 Tim 4:14)
I Corinthians 14: 14-18 (New Heart English Bible)
14 For if I pray in another language, my spirit prays, but my understanding is unfruitful.
15 What is it then? I will pray with the spirit, and I will pray with the understanding also. I will sing with the spirit, and I will sing with the understanding also.
16 Otherwise if you bless with the spirit, how will he who fills the place of the unlearned say the "Amen" at your giving of thanks, seeing he does not know what you say?
17 For you truly give thanks well, but the other person is not built up.
18 I thank God I speak in tongues more than you all.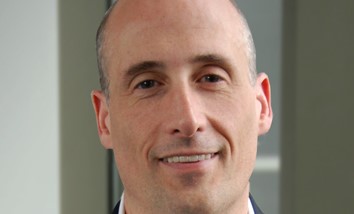 Dan Paul is no relation to Rand Paul, the esteemed Senator from Kentucky, though it's rumored that both have rascally neighbors. 🙂 Dan is a retired tech executive who lives on the sunny Gulf Coast and enjoys working in his community.