¡Sí, y amén!
October 1, 2021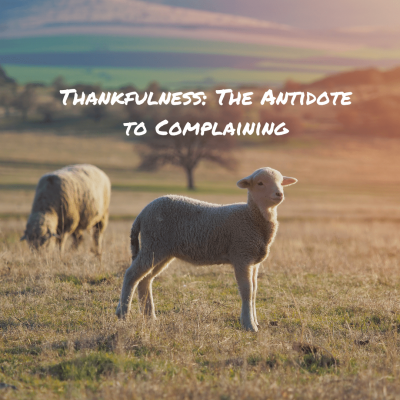 Thankfulness: The Antidote to Complaining by Barbara Paul
October 8, 2021
ZChurch service for October 2, 2021 (see full service at https://youtu.be/AlpwCZmSHiU)
Do you want to see a real miracle today? Look in the mirror, and you'll see The Miracle That Is You! This week, Pastor Larry holds up the mirror of God's Word and shows you what an amazing miracle you are. You'll never see yourself the same again!
___________________
Psalm 8:4 What is man that You are mindful of him, And the son of man that You visit him? 5 For You have made him a little lower than the angels, And You have crowned him with glory and honor.
Matthew 22:39 …'You shall love your neighbor as yourself.'
Ephesians 5:28 So husbands ought to love their own wives as their own bodies; he who loves his wife loves himself.
Psalm 139:14 I will praise You for I am fearfully and wonderfully made; Marvelous are Your works, And that my soul knows very well.
Genesis 1:26 Then God said, "Let Us make man in Our image, according to Our likeness; let them have dominion over the fish of the sea, over the birds of the air, and over the cattle, over all the earth and over every creeping thing that creeps on the earth."
Matthew 22:39 And the second is like it: 'You shall love your neighbor as yourself.'
Revelation 4:11 "You are worthy, O Lord, To receive glory and honor and power; For You created all things, And by Your will they exist and were created."