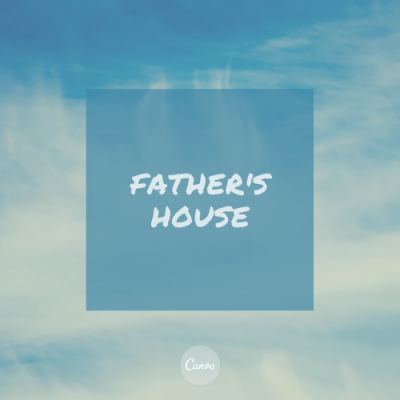 Father's House by JP Quianzon
March 2, 2022
Codex Rex series – Jesus Was Not Homeless, Part 6
March 2, 2022
His Name is Above Every Name
I find it strange that people refer to Jesus as the Carpenter from Nazareth. That's unfair; we don't call the Apostle Paul the Tentmaker from Tarsus! I once worked on a sheep ranch in Texas, but people don't call me the shepherd from Val Verde.
We have no record that Jesus ever plied the trade of carpentry. The term is derogatory. The skeptics of Nazareth meant to deride Him by calling Him a carpenter:
Is not this the carpenter, the son of Mary, the brother of James, and Joses, and of Juda, and Simon? and are not his sisters here with us? And they were offended at him. (Mark 6:3)
Notice the words, "…they were offended at Him." They rejected Him as their king and dishonored him with the carpenter slur. Then they tried to kill him. They are the wrong crowd to identify with.
Those who saw Jesus as a mere carpenter were blinded by familiarity. The people from Nazareth didn't even recognize Him as a prophet, much less a king. It's no wonder Jesus didn't want to live there:
And they were offended in him. But Jesus said unto them, A prophet is not without honour, save in his own country, and in his own house [family]. (Matt 13: 57)
Jesus' did not let their slander go unnoticed. He pointed out they had dishonored Him. Don't make the same mistake.
There's nothing dishonorable about the carpentry trade. I'm an artisan. I worked as a framing carpenter and a cabinet maker when I was young. But, if you were to ignore the fact that I'm, foremost, a minister of God, you'd be dishonoring my divine ordination.
Calling Jesus a carpenter dishonors Him. If you want to honor Him, you may call Him Prince of Peace, Glorious King, Lord, Savior, or Lamb of God; but, please, not a carpenter!
Wherefore God also hath highly exalted him and given him a name which is above every name: That at the name of Jesus every knee should bow, of things in heaven, and things in earth, and things under the earth; And that every tongue should confess that Jesus Christ is Lord, to the glory of God the Father. (Phil 2:9-11)
Here's a question for you: Do you need Jesus to be your savior or your carpenter?
This blog is one of a series of excerpts of my manuscript called Codex Rex — The Book of the King. Your comments and questions will help me improve the manuscript before publication.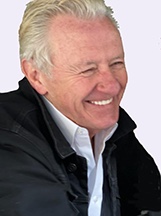 Larry Huggins is a father, a husband, a pastor and a missionary, an author, and a broadcaster. He has traveled to scores of nations, planting churches and bible schools, and conducting seminars and evangelistic crusades.