¿Qué ves?
February 16, 2023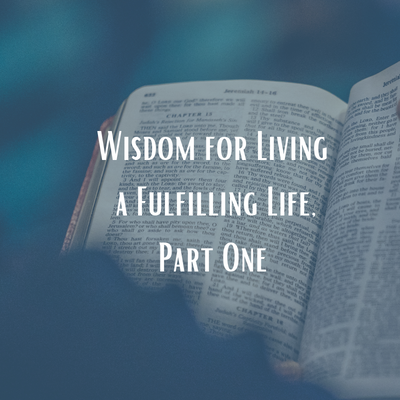 Wisdom for Living a Fulfilling Life, Part One by Loretta Huggins
February 16, 2023
I learned the importance of generosity from John Avanzini, my mentor and my friend. I also learned about financial humility by observing him.
Dr. John and I have enjoyed a close relationship for a long time. We share a book-of-Acts-divine connection. Dr. John says the way God put us together is the most supernatural connection he's ever experienced (Perhaps, I'll tell that story someday).
When considering the topic of biblical economics, I don't know of any individual who's surpassed Dr. John in raising funds for the Kingdom of God. However, in his early years of ministry, he struggled financially. He knew the heartbreak of personal bankruptcy, home foreclosures, and automobile repossessions. But all that changed after the Holy Spirit blessed him with a profound understanding of the principles of biblical increase.
Since then, the Lord has used Dr. John to help tens of thousands of people to prosper and live debt free, and to fund churches, radio stations, television stations, buildings, houses, and land, and to finance relief campaigns and mission outreaches around the world. He has authored more than fifty books and is considered one of the foremost authorities on sound, biblical economics (Side note: Doctor John assigned me the rights to all of his books).
As Dr. John helped others prosper, God prospered him. He doesn't hide the fact that today, he's a wealthy man: "I have enough money to burn up a wet mule in a full gallop."
I know plenty of prosperous people who are inflated with pride. However, prosperity has not made Dr. John proud. He's one of the kindest and most generous people I know. I've never seen him pass up an opportunity to give to worthy causes or to help people in need. I've noted that he doesn't give to be seen — he gives to bless. Equally important, he gives discretely — no strings attached.
From Dr. John, I've learned that it's possible to have money without money having you. I've learned that the key to biblical increase is generosity.
Harvest comes from planting seed: https://zchurch.life/give
Larry Huggins is a father, a husband, a pastor and a missionary, an author, and a broadcaster. He has traveled to scores of nations, planting churches and bible schools, and conducting seminars and evangelistic crusades.