The Language of Miracles 3
April 13, 2023
The Language of Miracles 4
April 14, 2023
PROVERBS: GPS to a Better Life
Blog Series: Proverbs – Its Rhetorical Devices
PARALLELISM: Synonymous
"There is nothing noble in being superior to your fellow man;
true nobility is being superior to your former self."
– Ernest Hemingway
Remarkable is the Book of Proverbs with its wise sayings and teachings. It is a treasure trove of examples of rhetorical devices used to convey instructions, encouragement, warnings, and more. The writers of the Proverbs – mainly King Solomon – used vivid and colorful language to communicate the meanings and impart valuable life lessons. In this blog series, titled "Proverbs – Its Rhetorical Devices," we will delve into the use of these literary tools in Proverbs, providing examples of the different uses to illustrate the power and effectiveness of this God-inspired book of poetry to guide you and me towards "…true nobility [that] is being superior to [our] former [selves]" (Hemingway).
One of the most common rhetorical devices found in the Book of Proverbs is parallelism. A straightforward definition of parallelism is the repetition of similar phrases or clauses in a sentence or passage to emphasize a point. We, mothers (and wives), are masters of parallelism. Perhaps our loved ones do not recognize or appreciate our literary prowess. They may view our repetition as a degree in "Nagging Studies" with a minor in "Repetition Therapy." (HA HA!) Nonetheless, the God-inspired Proverbs uses a plethora of parallelisms.
There are three types of parallelism found in Proverbs. (Perhaps there are more.) These three types are synonymous, antithetic, and synthetic.
First, synonymous parallelism is repeating the same idea using different words. For example, Proverbs 15:1 reads, "A gentle answer turns away wrath, but a harsh word stirs up anger." Here the same idea is repeated in two different ways, emphasizing the importance of using gentle and kind words when communicating with others. To belabor the point, this verse is important to "…being superior to [one's] former self…" by reminding us of the power of our words and tone in our interactions with others. Again, responding with a gentle and respectful tone can help de-escalate a conflict, while harsh and confrontational words can worsen the situation. We need to choose our words carefully and respond to others with kindness. (Yes, I agree, others don't always make it easy to do so.) We need the wisdom and help of God's Spirit to improve our relationships with others, which results in a better version of ourselves. Remember that God has given us the spirit of power, love, and self-control. (See 2 Timothy 1:7.)
In next week's blog, we'll describe the second form of parallelism mentioned in this blog.
Questions for discussion:
Whether you are a literature major or you are not a literature major, what are your thoughts regarding the uses of rhetorical devices in Proverbs?
Does the exposure to the use of rhetorical devices in Proverbs broaden your understanding of rhetoric?
If yes, to Question #2, in what ways (please explain)?
If no, to Question #2, then please explain why not.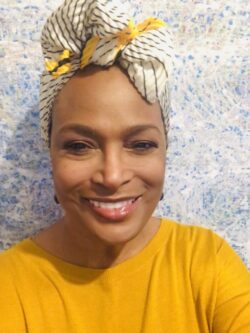 Loretta Huggins, born and raised in San Francisco, CA, has served in the ministry with her husband, Larry Huggins since 1989: administrator, hostess, event planner, and teacher. She has traveled to eighteen countries. She is the co-founder and co-pastor of ZChurch.