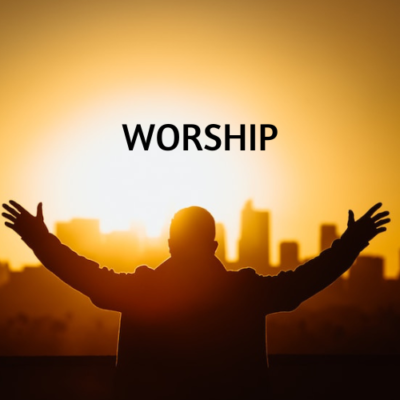 Worship by Terri Branham and Christine Smith
June 2, 2023
Las Múltiples Capas del Espíritu Santo
June 8, 2023
ZChurch message for June 3, 2023 Full service ( Multi-Layering of the Holy Spirit)
Are you continually being filled with the Holy Spirit? Are you baptized with the Holy Spirit? In this message, Pastor Loretta Huggins teaches about this coupling process, unraveling the significance of both being filled and baptized with the Spirit of God.
_____________
John 1:32-34 KJV And John bare record, saying, I saw the Spirit descending from heaven like a dove, and it abode upon him. 33 And I knew him not: but he that sent me to baptize with water, the same said unto me, Upon whom thou shalt see the Spirit descending, and remaining on him, the same is he which baptizeth with the Holy Ghost. 34 And I saw, and bare record that this is the Son of God.
Acts 1:1-8 KJV The former treatise have I made, O Theophilus, of all that Jesus began both to do and teach, 2 Until the day in which he was taken up, after that he through the Holy Ghost had given commandments unto the apostles whom he had chosen: 3 To whom also he shewed himself alive after his passion by many infallible proofs, being seen of them forty days, and speaking of the things pertaining to the kingdom of God: 4 And, being assembled together with them, commanded them that they should not depart from Jerusalem, but wait for the promise of the Father, which, saith he, ye have heard of me. 5 For John truly baptized with water; but ye shall be baptized (completely immersed) with the Holy Ghost not many days hence. 6 When they therefore were come together, they asked of him, saying, Lord, wilt thou at this time restore again the kingdom to Israel? 7 And he said unto them, It is not for you to know the times or the seasons, which the Father hath put in his own power. 8 But ye shall receive power, after that the Holy Ghost is come upon you: and ye shall be witnesses unto me both in Jerusalem, and in all Judaea, and in Samaria, and unto the uttermost part of the earth.
John 16:12-16 KJV I have yet many things to say unto you, but ye cannot bear them now. 13 Howbeit when he, the Spirit of truth, is come, he will guide you into all truth: for he shall not speak of himself; but whatsoever he shall hear, that shall he speak: and he will shew you things to come. 14 He shall glorify me: for he shall receive of mine, and shall shew it unto you. 15 All things that the Father hath are mine: therefore said I, that he shall take of mine, and shall shew it unto you.
16 A little while, and ye shall not see me: and again, a little while, and ye shall see me, because I go to the Father.
John 16:12-16 TPT There is so much more I would like to say to you, but it's more than you can grasp at this moment. 13 But when the truth-giving Spirit comes, he will unveil the reality of every truth within you. He won't speak on his own, but only what he hears from the Father, and he will reveal prophetically to you what is to come. 14 He will glorify me on the earth, for he will receive from me what is mine and reveal it to you. 15 Everything that belongs to the Father belongs to me–that's why I say that the Divine Encourager will receive what is mine and reveal it to you. 16 Soon you won't see me any longer, but then, after a little while, you will see me in a new way."
John 20:22-23 KJV And when he had said this, he breathed on them, and saith unto them, Receive ye the Holy Ghost: (lombano – take it by force and not let go, put a demand on it, continually and repeatedly happening) 23 Whose soever sins ye remit, they are remitted unto them; and whose soever sins ye retain, they are retained.
Acts 2:1-4 KJV And when the day of Pentecost was fully come, they were all with one accord in one place. 2 And suddenly there came a sound from heaven as of a rushing mighty wind, and it filled all the house where they were sitting. 3 And there appeared unto them cloven tongues like as of fire, and it sat upon each of them. 4 And they were all filled with the Holy Ghost, and began to speak with other tongues, as the Spirit gave them utterance.
John 14:16-17 KJV And I will pray the Father, and he shall give you another Comforter, that he may abide with you for ever; 17 Even the Spirit of truth; whom the world cannot receive, because it seeth him not, neither knoweth him: but ye know him; for he dwelleth with you, and shall be in you.
Hebrews 11:11 -12 KJV Through faith also Sara herself received strength to conceive seed, and was delivered of a child when she was past age, because she judged him faithful who had promised. 12 Therefore sprang there even of one, and him as good as dead, so many as the stars of the sky in multitude, and as the sand which is by the sea shore innumerable.
Acts 4:29-31 KJV And now, Lord, behold their threatenings: and grant unto thy servants, that with all boldness they may speak thy word, 30 By stretching forth thine hand to heal; and that signs and wonders may be done by the name of thy holy child Jesus. 31 And when they had prayed, the place was shaken where they were assembled together; and they were all filled with the Holy Ghost, and they spake the word of God with boldness.
Acts 6:3-5 KJV Wherefore, brethren, look ye out among you seven men of honest report, full of the Holy Ghost and wisdom, whom we may appoint over this business. But we will give ourselves continually to prayer, and to the ministry of the word. 5 And the saying pleased the whole multitude: and they chose Stephen, a man full of faith and of the Holy Ghost, and Philip, and Prochorus, and Nicanor, and Timon, and Parmenas, and Nicolas a proselyte of Antioch:
Acts 7:55 KJV But he, being full of the Holy Ghost, looked up stedfastly into heaven, and saw the glory of God, and Jesus standing on the right hand of God,
Luke 3:21-23 KJV Now when all the people were baptized, it came to pass, that Jesus also being baptized, and praying, the heaven was opened, 22 And the Holy Ghost descended in a bodily shape like a dove upon him, and a voice came from heaven, which said, Thou art my beloved Son; in thee I am well pleased. 23 And Jesus himself began to be about thirty years of age, being (as was supposed) the son of Joseph, which was the son of Heli,