Las Múltiples Capas del Espíritu Santo
June 8, 2023
Sin: Knowing the Truth About it Will Set You Free
June 10, 2023
PROVERBS: GPS to a Better Life
Blog Series: Proverbs – Its Rhetorical Devices
WORDPLAY, Part Two: Another Example
Blog 5b of Series
"He who, passing by, stops to meddle with strife that is none of his business is like
one who takes a dog by the ears" Proverbs 26:17 (AMP)
Another example of the rhetorical device wordplay in the Book of Proverbs is the above-quoted passage. It is a vivid analogy highlighting the folly of getting involved in a dispute or conflict that does not directly concern oneself. If you have the tendency to meddle in other people's affair that does not concern you, then you are the one described in the above passage.
My husband and I have owned dogs and have never tried to pull the dogs by the ears. Especially our Doberman – he wouldn't have stood for it. My point, our dog wasn't a stray, and he would have retaliated. Thus, grabbing a stray dog that is frightened or cornered will perceive grabbing its ears as a threat and react aggressively in self-defense. Undoubtably, it causes harm to the 'ear-grabber" as well as to the dog.
I am reminded of the national outcry against President Lyndon B. Johnson in 1964. The former president was photographed lifting his beagle dog by its ear. The incident sparked public outrage and led to discussions about animal welfare. Although President Johnson later expressed regret for his action, the incident brought attention to how unwise it is to grab a dog by the ears, regardless of whether the dog is a pet or a stray.
Again, in Proverbs 26:17, wordplay uses the image of grabbing a stray dog by the ears to describe the foolishness of getting involved in matters that don't concern you. One real-life example of this proverb can be seen in workplace conflicts. Imagine a situation where two colleagues are engaged in a heated argument (it does happen). Then a third person, who has no direct involvement or knowledge of the issue, impulsively jumps in to take sides without fully understanding the dynamics of the situation. This third person may inadvertently escalate the conflict, be alienated from both parties and create further tension in the workplace. By rushing into a quarrel not his/her concern, this person may find that they are in an uncomfortable position and face consequences such as strained relations with colleagues, loss of trust, potential disciplinary action, or even loss of job.
This proverb also holds true in the realm of social and political issues. Rushing into a contentious debate or taking a stance on a complex matter without proper knowledge and understanding can result in unwanted consequences. In the era of social media, it is easy to hastily comment or share posts related to controversial topics without fully comprehending the facts and context, which can lead to spreading misinformation, perpetuating conflict, and damaging relationships with others.
In conclusion, the proverb "Like one who grabs a stray dog by the ears is someone who rushes into a quarrel not their own" serves as a reminder to exercise caution and wisdom when it comes to getting involved in disputes or conflicts that do not directly concern oneself. It underscores the importance of understanding the context, dynamics, and potential consequences.
"…and with all you have gotten, get understanding (discernment, comprehension, and interpretation)"
Proverbs 4:7b (AMP)
1. What does the proverb "Like one who grabs a stray dog by the ears is someone who rushes into a quarrel not their own" caution against?
2. Can you provide an example of how rushing into a workplace conflict without understanding the context can escalate the situation?
3. How might interfering in a family dispute without proper knowledge and understanding lead to further complications?
4. In what ways can hastily taking sides on social or political issues without fully comprehending the facts and context result in unintended consequences?
5. What are the potential negative repercussions of getting involved in a quarrel or conflict that does not directly concern oneself, according to the essay?
6. How can exercising restraint and mindfulness in involving oneself in quarrels or disagreements not related to one's own affairs be beneficial?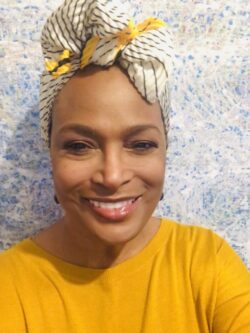 Loretta Huggins, born and raised in San Francisco, CA, has served in the ministry with her husband, Larry Huggins since 1989: administrator, hostess, event planner, and teacher. She has traveled to eighteen countries. She is the co-founder and co-pastor of ZChurch.