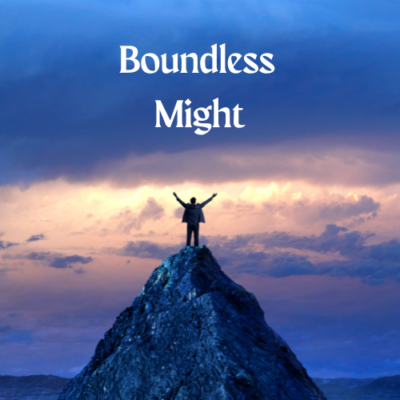 Boundless Might by Christine Smith
June 29, 2023
PROVERBS: GPS to a Better Life
Blog 8 of series
Wisdom: Male or Female?
The depiction of wisdom as a female in the Book of Proverbs has been a subject of discussion and interpretation among scholars, theologians, and readers for centuries. Throughout the book, wisdom is personified as a woman who offers guidance, instruction, and understanding to those who seek her. This feminine imagery has been attributed to several possible reasons, including cultural norms and values, poetic and literary conventions, and symbolic meanings.
One of the main reasons wisdom is often portrayed as a female in the book of Proverbs is the cultural association of women with qualities such as nurturing, guidance, and intuition. In ancient culture, women were at times regarded as wise and knowledgeable in many aspects of life, including child-rearing, household management, and interpersonal relationships. This may have influenced translators of the ancient text to personify wisdom as a female figure.
However, using feminine imagery to describe wisdom is a bit problematic for me. The reason is I believe that Christ is the embodiment of wisdom, as described in 1 Corinthians 1:30 (KJV), which states that, "But of [God] are ye in Christ Jesus, who of God is made unto us wisdom, and righteousness, and sanctification, and redemption…."
Furthermore, an in-depth examination of the concept of wisdom in Proverbs reveals that there are multiple Hebrew words used, all of which are translated as "wisdom." These words have slightly different connotations and shades of meaning, reflecting the complexity and richness of the concept of wisdom in Proverbs. (In a separate blog, I will discuss the different uses of the Hebrew words for wisdom.)
In conclusion, the portrayal of wisdom as a female figure in the book of Proverbs reflects a combination of cultural norms, poetic and literary conventions, and symbolic meanings. While this depiction may be problematic for others, as it is for me, it is important to consider the historical and cultural context of the book and the multiple nuances of the concept of wisdom in this important book in the Bible. Ultimately, the Book of Proverbs invites readers to seek wisdom and understanding, regardless of its personification as a male or female figure. (In a consequence blog, I will discuss the meaning and use of the rhetoric device personification.)
Questions For discussion:
1) Do you think there is a significant need to consider the historical context of the Book of Proverbs?
2) Have you considered the impact of Proverbs' veracity in the context of contemporary society?
3) If yes to question #2, what are your thoughts on this matter, and what specific reason has influenced your perspective?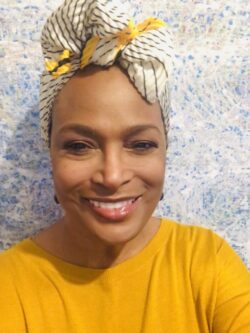 Loretta Huggins, born and raised in San Francisco, CA, has served in the ministry with her husband, Larry Huggins since 1989: administrator, hostess, event planner, and teacher. She has traveled to eighteen countries. She is the co-founder and co-pastor of ZChurch.