The Amazing Word of Knowledge
July 22, 2023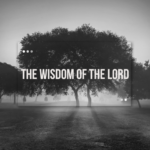 The Wisdom of the Lord by Cynthia Davis and Terri Branham
July 27, 2023
July 25, 2023
Luke 2:52 KJV And Jesus increased in wisdom and stature, and in favor with God and man.
Genesis 39:21 KJV But the Lord was with Joseph, and shewed him mercy, and gave him favour in the sight of the keeper of the prison.
Genesis 41:39-41 KJV 39 And Pharaoh said unto Joseph, Forasmuch as God hath shewed thee all this, there is none so discreet and wise as thou art: 40 Thou shalt be over my house, and according unto thy word shall all my people be ruled: only in the throne will I be greater than thou. 41 And Pharaoh said unto Joseph, See, I have set thee over all the land of Egypt.