About a month ago, I crossed paths with a friend of mine who is a devout believer in Jesus Christ. He is usually a very upbeat, optimistic person, so I could not help but notice that he looked a little stressed out. I asked him what was going on. He said, "My wife's sister just moved in with us out of the blue, so it's stressing me out."
I asked, "Why did she move in with you?
He took a deep breath and said, "She's a drug addict who lost her job, so she'd be homeless if it weren't for us."
I asked, "Where are her parents in all this?"
He took another deep breath, "That's the other thing that frustrates me. My in-laws live in another state and travel a lot, so it's like we got stuck with her. They send her money from time to time, but she blows it on her drugs and doesn't even offer to pay for anything like groceries."
I said gently, "I hear your frustration loud and clear, but I'm going to ask you this in all seriousness: would you prefer her to be homeless?"
He said, "Of course not."
I said, "Ok, now that we've established that- have you ever asked her or your in-laws to pay for groceries or to chip in for rent?"
He said in a sad tone, "No. We haven't asked anyone for anything."
I said, "Well, it sounds like this could be your and your wife's ministry. Your opportunity to show the unconditional love of Christ to your sister-in-law in her time of greatest need."
He paused for a moment, started to nod his head, and said, "Hmm. I never thought about it like that. Ok, bro- I'm going to try my best to show her the love of Christ, and we'll see what happens."
We went our separate ways; then, our path's crossed about two weeks later. I asked how everything was going with his sister-in-law. He said, "You know. It's all good. Her parents took her on a trip back to Mexico, and we think she might be staying there permanently with the family to get away from things over here."
I said, "Well, that sounds great. So you're free, huh?"
He said, "It looks like it. Thanks for the advice, man. It made the last two weeks a lot more bearable."
We went our separate ways again, and then I saw him three days ago looking the same as he looked during our initial conversation. I asked, "What's up? You look frustrated again."
He said, "My sister-in-law is back from Mexico, and I'm just feeling a lot of resentment about the whole situation again. I try to focus on the love of Christ, but it's hard when I pay my bills and think about her not chipping in. I feel unappreciated right now. She doesn't even acknowledge that we're helping her. Nothing."
I asked gently, "When Jesus paid for our sins by dying on the Cross, do you think he bore any resentment toward us?"
My friend dropped his head, looked at the ground, and said quietly, "Damn, man. No, he didn't." He paused for a moment, then said, "The whole thing just makes me sad because she used to be my favorite sister-in-law."
I said, "She can still be that person, bro. Your favorite sister-in-law is still in there. God can bring her back and beyond. I have a very close family member who went through a similar situation. He had a great career and a loving fiancé, but he got into drugs and made a terrible choice, which caused him to lose his career, and he ended up spending time in prison. But you know what happened? Our family supported him through the whole ordeal, and his fiancé stayed by his side. Through the unconditional love of Christ, he was able to go back to school, get another degree, and he now has a new career. God fully restored him and put him back on his feet through the love and support that we gave."
Sounding encouraged, my friend said, "That's an amazing testimony. I hope and pray that God does the same with my sister-in-law. I'm going to give it another go, and I'll let you know what happens."
The very next day, my friend called me on the phone. I asked him how things were going, and he said, "You know what's funny?"
I interjected, "Funny?"
He laughed and said, "Ok. Ok. You know what's strange?"
I interjected again, "Strange?"
He laughed even harder and said, "Alright. Alight. You know what's amazing?"
I said, "There you go. Tell me what's amazing."
He paused, took a deep breath, then started to choke up and said, "The day after you and I talked, we got a new dishwasher, and my sister-in-law kind of helped us set it up. After we put in the first load of plates, she stopped, got all teary-eyed, and said, "Hey. I just want to thank you for everything you're doing for me right now." After she said that, I instantly felt this big weight lifted from me."
Filled with joy, I said, "You see that, bro? Do you see how The Holy Spirit worked on your heart? He softened your heart for that moment. She probably sensed it and saw her opportunity to thank you. She is on her way to being fully restored. Just remember that resentment is like a two-way stumbling block to people trying to draw closer to Christ."
He asked, "What's a two-way stumbling block?"
I said, "A stumbling block is something that trips someone as they try to draw closer to Jesus. In your sister-in-law's case, your resentment toward her acted like a stumbling block because we are made in the image of Christ. Because of your resentment, she was not able to move closer to Christ within you. Similarly, your resentment also caused you to stumble and prevented you from drawing closer to Christ in her."
Sounding puzzled, he said, "Me drawing closer to Christ?"
I said (paraphrasing The Word), "Remember when Jesus talked about being given water when He was thirsty, being given food when He was hungry and being visited when He was in prison? Then the apostles looked at Him all crazy, and they asked, "When did we do these things?"
My friend shook his head and said, "I sort of remember that."
I continued, "Jesus answered them: '…inasmuch as you did it to one of the least of these My brethren, you did it to Me.' Think of your sister-in-law in her time of need as Jesus is waiting for you to draw closer. Your resentment toward her simultaneously prevented the both of you from drawing closer to Him."
He paused then said, "Man, thank you. This has been real talk right here."
I said, "Don't thank me. Thank the Holy Spirit for connecting us and reminding us of what Jesus said."
After hanging up the phone, I pointed to the sky and said, "Lord, Thank You!
I encourage you to study how the following passages apply to this testimony. Have a blessed weekend y'all because Jesus is alive!
The Good Lord said:
"Then God said, "Let Us make man in Our image, according to Our likeness; let them have dominion over the fish of the sea, over the birds of the air, and over the cattle, over all the earth and over every creeping thing that creeps on the earth.""
‭‭Genesis‬ ‭1:26‬ ‭NKJV‬‬
"for I was hungry and you gave Me food; I was thirsty and you gave Me drink; I was a stranger and you took Me in; I was naked and you clothed Me; I was sick and you visited Me; I was in prison and you came to Me.' "Then the righteous will answer Him, saying, 'Lord, when did we see You hungry and feed You, or thirsty and give You drink? When did we see You a stranger and take You in, or naked and clothe You? Or when did we see You sick, or in prison, and come to You?' And the King will answer and say to them, 'Assuredly, I say to you, inasmuch as you did it to one of the least of these My brethren, you did it to Me.'"
‭‭Matthew‬ ‭25:35-40‬ ‭NKJV‬‬
God's Word says:
"But we all, with unveiled face, beholding as in a mirror the glory of the Lord, are being transformed into the same image from glory to glory, just as by the Spirit of the Lord."
‭‭II Corinthians‬ ‭3:18‬ ‭NKJV‬
"Therefore let us not judge one another anymore, but rather resolve this, not to put a stumbling block or a cause to fall in our brother's way."
‭‭Romans‬ ‭14:13‬ ‭NKJV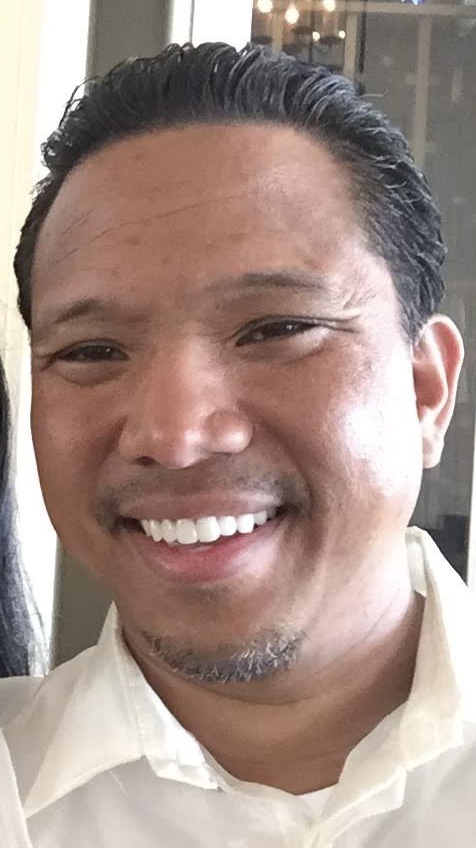 JP Quianzon is President of the ASD Climber Foundation. He is an American businessman with a passion for serving others and witnessing for Jesus Christ.