It was a bearable hot summer day in Texas, and I felt the pressure of life heavy on my shoulders that day. My divorce was just final, and my kids were 10, 8, and 6. We were blessed to be living in a pretty nice middle-class home that my best friend owned at the time and her husband. They charged me just a little more than their mortgage, which was half the cost I would have paid rent in that neighborhood on my own. God had led them to another city to start a church right about when I needed a place to stay.  It was great timing. 
I took a job at a nice restaurant as a server, and for me, it was humbling because I had the potential and skillset to do much more. But I knew if my kids were to have a chance at beating the odds of being from a now divorced home, single-parent black home, I was going to have to make some sacrifices. This waitressing job allowed me to be available to take my kids to school and pick them up every day. It also allowed me the opportunity to be faithful at church and to attend every event in which my kids were involved.
One of the sacrifices of this job, besides my ego, was that I made barely enough money to cover the bills. Most days, I did not know how I would pay the bills; this was one of those days. I was talking to God about my financial situation, and he spoke to my spirit. The essence of what he said was that everything was taken care of and paid for at that moment, so relax and enjoy that day. He was showing me that I needed to learn how to slow down to enjoy the moment.
I took stock and realized that I had gas in the van even though I did not have extra money. I could drive us someplace. So, the kids and I grabbed snacks, bubbles, and a container to collect shells in and spent a couple of peaceful hours at the lake.
I was sitting on a picnic table blowing bubbles while the kids were running around trying to pop them. After a while, I began to fixate on the bubbles. Despite the turmoil of my life, these bubbles were unaffected and glistened beautifully in the sun, floating effortlessly in the air. I wanted to capture the moment, so I said,
"Bubbles, bubbles all around. Perfect circles floating down."
My kids heard me and started repeating it as they chased these bubbles on that beautiful day. Slowly peace began to wash over me. I will never forget that day or the lesson I had learned.
Paul said in Philippians 4:11 that he had learned to be content in whatever state he was in. I had often thought about that and realized that I first have to be present and still in order to be content in every situation; by doing that, I can remember that God is with me and that He is taking care of all my concerns and needs. In the midst of hard times, I learned I can still be at peace and enjoy life. Just like those bubbles!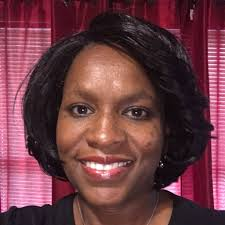 Sabrina Calhoun is the mother of three children from Central Texas. She is a graduate of Embracing His Grace Bible School out of Fort Worth, TX. Sabrina is a restaurant manager and event coordinator who loves team building. She is a writer and loves teaching the Word whenever she can.