After another emotionally hard night with my then-husband, I retreated to our bedroom to pull myself together. It seemed that no matter what I tried, and the more I grew in the things of God, my marriage continued to fall apart. I had read all the recommended books, listened to the recommended teachings, and even attended counseling, and it didn't seem to help. I was twenty-eight with three children, and I needed my marriage to work. I did not want to end up as a single divorced mom like my mom and grandmothers on both sides of our family. I wanted to be the one to break the curse.
I was despondent as I sat by the window sill, and I could hear the rain softly falling in the night. And I felt a deep need to capture that moment and express my pain through writing. So, without even knowing I could write poetry, I wrote:
I feel the rain fall in the night
And I wonder if I am okay.
I am holding on with all my might
But my strength is fading away.
"Please, dear God, Help Me!" I cry
As my fingers begin to slip.
I feel as if I am going to fail
If God doesn't heed my call quick.
But I feel that where my strength lies
Is in letting go of the rope.
My Father, who has heard my cry
Will catch me and bring me new hope.
I feel the rain fall in the night
But I am not holding on anymore.
Because I know, " It's not by might,
But by my Spirit," says the Lord.
I was amazed at the beauty that came out of me, even in such a crushing moment. Afterward, I sensed the peace and strength of God, and I knew that no matter what happened, we would be okay. Looking back on that moment, I feel Father God had given me that gift to release some of the pain I was feeling.
Psalms 107:9 says, "For He satisfies the thirsty and fills the hungry with good things." If you are going through a rough spot in life, cry out to God for help. He will give you the grace to get through the trial in a form that is right for you. He is just good like that.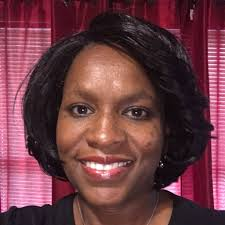 Sabrina Calhoun is the mother of three children from Central Texas. She is a graduate of Embracing His Grace Bible School out of Fort Worth, TX. Sabrina is a restaurant manager and event coordinator who loves team building. She is a writer and loves teaching the Word whenever she can.