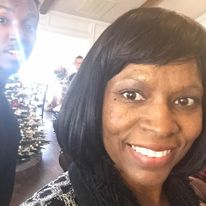 Loving Me by Sabrina Calhoun
April 23, 2021
Special Guest – Michael Anthony Bassett
April 24, 2021
About ten years ago, I took care of a homeless man in the ICU. Over my 12 hour shift with him, we spoke about a myriad of subjects. At one point, he became very sad and said, "You know, my father would tell me every day that I was worthless, good for nothing, and that I would never amount to anything." After saying that, he looked up in the sky and said to his father, "You see, dad, I did everything you said I would do. I guess I made you proud." He then sobbed uncontrollably for what seemed like an eternity. I honestly don't remember what I said to him at that moment, but I do remember making a promise to continue speaking favor and victory over my children from that day on.
It is vitally important for us to not just choose our words wisely, but to choose them with purpose and intention. Our words can open and close doors. Our words can start or extinguish fires. Our words can build people up, or they can break people down, oftentimes hitting harder than a fist. I encourage you to intentionally frame your family's future with words of success, favor, and victory. Don't just wait for it; EXPECT it.
The Good Lord's Word says:
"Death and life are in the power of the tongue, And those who love it will eat its fruit."
‭‭Proverbs‬ ‭18:21‬ ‭NKJV‬‬
"Pleasant words are like a honeycomb, Sweetness to the soul and health to the bones."
‭‭Proverbs‬ ‭16:24‬ ‭NKJV‬‬
"A man's stomach shall be satisfied from the fruit of his mouth; From the produce of his lips he shall be filled."
‭‭Proverbs‬ ‭18:20‬ ‭NKJV‬‬
And by the way:
You're not worthless. The Good Lord's Word says:
"I will praise You, for I am fearfully and wonderfully made; Marvelous are Your works, And that my soul knows very well."
‭‭Psalms‬ ‭139:14‬ ‭NKJV‬‬
You CANNOT be "good for nothing" because The Good Lord said He has plans for your future:
"For I know the thoughts that I think toward you, says the LORD, thoughts of peace and not of evil, to give you a future and a hope."
‭‭Jeremiah‬ ‭29:11‬ ‭NKJV‬‬
This notion that you will never amount to anything is FALSE. God has put exceedingly abundant greatness and power inside of you. The key to unlocking it is in your faith and your words.
"Now to Him who is able to do exceedingly abundantly above all that we ask or think, according to the power that works in us."‭‭ Ephesians‬ ‭3:20‬ ‭NKJV‬‬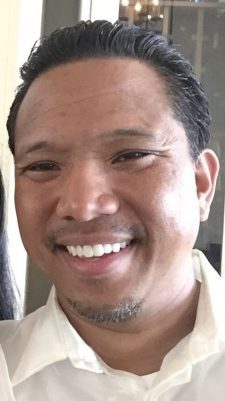 JP Quianzon is the President of the ASD Climber Foundation. He is an American businessman with a passion for serving others and witnessing for Jesus Christ.