In Christ Devotions 7
August 25, 2021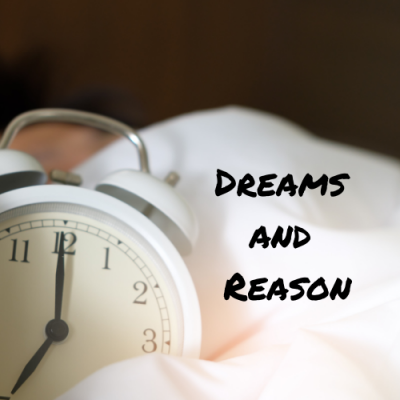 Dreams and Reason by JP Quianzon
August 27, 2021
"Inhale, exhale, it is well, it is well. All of this is just part of the story you will tell."
-Morgan Harper Nichols
As we all know, being a Christian does not exempt us from unexpected things happening in our lives. It does, however, give us an assuredness that we will get through them. There are times when we go through long seasons of things going well, and we can feel like we are flying in life. And then there are times we can go through long seasons where it seems like there is one challenge after another, and we can feel like we are trudging forward through life. Those times can feel like long-distance runs and even like marathons. Right now, I feel like I am in a season like that. Before, I really thought I had gone through some tough trials, and for that time, they were. But compared to this season, they could be compared to a mere five-mile run, some of them at most a half marathon. Right now, I feel tired and in need of a break as another trial has manifested. When I pray about it, I am reminded of scriptures from the Holy Spirit like:
Ephesians 1:12 (NLT)- God blesses those who patiently endure testing and temptation. Afterward, they will receive the crown of life that God has promised to those who love Him.
Of course, this is not what I want to hear, but it is what it is.
Since I know I am in a marathon type set of trials, and I have set out to study what marathon runners do to sustain themselves as they run and apply them to my situation. (The following information is from VisiHow, "How to Endure a Marathon.")
First of all, there are the obvious things like training before, staying hydrated, and loading up on carbohydrates before so that you burn those and not your fat reserves. But some other things are not as obvious, so I will list the advice and a scripture on how we apply that principle spiritually from the New Living Translation.
Run at your own pace.
Galatians 6:4,5- Pay careful attention to your own work, for then you will get the satisfaction of a job well done, and you won't need to compare yourself to anyone else. For we are each responsible for our own conduct.
Control your emotions
When we get excited, we use up needed energy for the race.
Proverbs 25:28- A person without self control is like a city with broken-down walls.
Focus on other things
Isaiah 26:3- You keep him in perfect peace whose mind stays on you, because he trusts in you.
Find a buddy
Ecclesiastes 9:9- Two people are better off than one, for they can help each other succeed.
And remember to BREATHE!
This last one was not in the article, but I feel it is one of the most important. Without it, we cannot use the other principles. For example, when you are in a longer race, it requires more oxygen to your muscles and respiratory system because they are working harder. Deep breathing from your diaphragm maximizes the amount of oxygen your body receives.
I am learning how important it is for me to use these principles daily and stop and take a moment to breathe before I react to the surprises of life. I find myself quoting the above poem by Morgan Harper Nichols a lot lately to remind myself and those around me to take a moment and put the situation in perspective. Inhale, exhale. During this time, the Holy Spirit has time to remind us of what the Word says about our situations. It is well; it is well. We know that the Word says that it will all work out for our good according to His plan. And He who started this good work in us will complete it. It will all be a part of the story we will tell others as we share our testimonies of how our faithful Father has delivered us again.
So friends, when you are going through trials, remember these principles, and most importantly, remember to take a moment to BREATHE.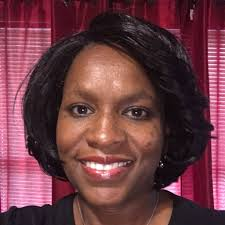 Sabrina Calhoun is a mother of three children from Central Texas. She is a graduate of Embracing His Grace Bible School out of Fort Worth, Tx. Sabrina is a restaurant manager and event coordinator who loves team building. She is a writer of curriculum and loves teaching the Word whenever she can.