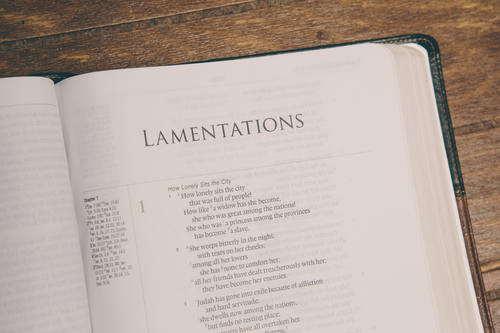 The Curse of Lamentations 4:4 Reversed by Julie Paul
September 17, 2021
The Z Factor
September 18, 2021
The cold misty fog rolled in over the bay as we drove home over the Golden Gate bridge late that afternoon. We returned from one of our favorite pastimes, a hike up Mt. Tamalpais in Marin County, California. Hungry, we decided to stop by Daniel's parents' home to grab a sandwich. As we walked through the door, my mother-in-law greeted us. A petite French-Canadian and mother of a large family, she was always glad to have Daniel close to her – she could use all the prayer she could get!

So, as we often did, we laid hands on her and prayed for her in the Spirit, in other tongues. As a faithful Catholic, she didn't quite understand being born again and being filled with the Holy Spirit, but she knew that we loved her and appreciated us praying for her. So, this day as we prayed for her in tongues for a while, she stopped me and said, "Wait a minute. Did you know what you just said in French?" Since I don't speak French, I said no. She said, "You said, 'I follow You, my Papa.' And the word you chose for father is the most intimate and dearest form in French."

That really astounded me. My spirit was speaking that to my Heavenly Father?

Dear friend, when we speak in other tongues, we are not speaking gibberish into the air. Our born-again spirits are communicating with our heavenly Father. My spirit, the real me, was speaking a word of dedication and consecration that I would follow Him. Where was my spirit getting that from? From the word that God has written on my heart or in my spirit. In Hebrews 8:10, God declares the covenant that He has made with us in the finished work of Christ Jesus: "I will put My laws in their minds and inscribe them on their hearts. And I will be their God, and they will be My people." God has inscribed His word on our hearts, so naturally, our spirits will speak what is written there. One covenant promise that God has written on our born-again hearts is found in Jeremiah 32: 37-41, where God says:

37 Behold, I will gather them out of all countries, whither I have driven them in mine anger, and in my fury, and in great wrath; and I will bring them again unto this place, and I will cause them to dwell safely:
38 And they shall be my people, and I will be their God:
39 And I will give them one heart, and one way, that they may fear me forever, for the good of them, and of their children after them:
40 And I will make an everlasting covenant with them, that I will not turn away from them, to do them good; but I will put my fear in their hearts, that they shall not depart from me.
41 Yea, I will rejoice over them to do them good, and I will plant them in this land assuredly with my whole heart and with my whole soul.

Praise God that He has made an eternal covenant with us that He will never turn away from us to do us good, but He has put His reverence in our hearts that we will never depart from Him! I will always follow Him because of this amazing covenant that the finished work of Christ has ratified!

As Pastor Larry recently shared, our spirits know a lot more than our heads ever will. That is why we must renew our minds with the word of God and pray much in the Holy Spirit. Your spirit-man is the real you. You are not your mind or your body, though your mind and body will gang up on your spirit if you are not diligent to read God's word and pray. You are a new creation in Christ Jesus if you have been born again. And the real you is holy and sinless in Christ. As Colossians 1: 21-22 says, at one time, we were alienated and enemies in our minds by wicked works, but now has God reconciled in the body of Jesus' flesh through death to present you holy, blameless, and irreprovable in His sight. That is the real you. Your spirit by the Holy Spirit cries out Abba, Papa, Daddy, Father (Galatians 4:6). And your spirit when you pray in tongues is also speaking what God has written there on your heart: I follow You, my Papa!
If you are interested in knowing more about the Baptism of the Holy Spirit and speaking in a heavenly language, please email us at info@zchurch.life. We can set up a Zoom call for you to experience this life-changing gift God has for you!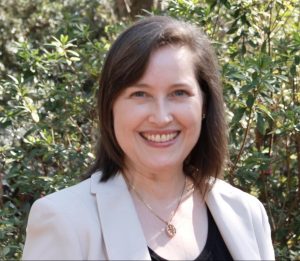 Barbara Paul is a lover of Jesus, wife, and homeschool mom, who is excited to share new creation realities in Christ and the gifts of the Spirit! She's a member of the ZTeam.