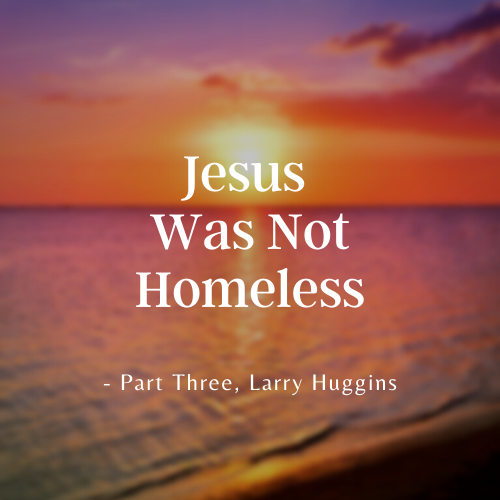 Jesus Was Not Homeless, Part Three By Larry Huggins
February 14, 2022
¡La Celebración Trae Elevación!
February 18, 2022
LEVI HOSTED A FEAST AT JESUS' HOUSE
And Levi made him a great feast in his own house: and there was a great company of publicans and of others that sat down with them. (Luke 5:29)
I'm aware that many sources say Levi prepared a feast in his own house. A close reading proves otherwise.
Before we talk about Levi, let's look at the word company. Company means multitude. But notice it says, "a great multitude." Imagine! Jesus' house could accommodate — not just a multitude — but a great multitude!
How do we know the feast was Jesus' house and not Levi's? A casual reading may seem ambiguous. To put it in context, read the two preceding verses:
And after these things he went forth, and saw a publican, named Levi, sitting at the receipt of custom: and he said unto him, Follow me. And he left all, rose up, and followed him. (Luke 5:27-28)
Check my logic. Jesus didn't follow Levi. Levi followed Jesus. Jesus was at the height of popularity, and crowds followed Him everywhere.
Levi, on the other hand, was a tax collector. Tax collectors weren't popular. They were hated by the Jews and despised by the Romans. I don't doubt that Levi had money, but I doubt he had many friends. It's unlikely his home was set up for entertaining huge groups.
We've already established Jesus' house was large enough to seat a great company.
LEVI SWITCHED SIDES
As a tax collector, Levi was an opportunist. Seeing the popularity and influence that Jesus had, he assumed, as did most Jews, that Jesus would soon be crowned King and drive out the Romans. Where would that leave Levi? He had to do something big, and he had to do it fast.
What better way to send a message to the Romans and ingratiate himself with the Kingdom People than to sponsor a big banquet at Jesus' house? What a clever guy!
Levi was broadcasting to the Romans and the Jews that he was switching sides. Having the feast at Jesus' house would have sent a stronger message than having it at his own house. Doubtless, everyone got the message loud and clear — Levi is now a kingdom man!
Here's a question for you: Do you suppose Levi was hoping to have a lucrative position in the New Kingdom?
This blog is one of a series of excerpts of my manuscript called Codex Rex — The Book of the King. Your comments and questions will help me improve the manuscript before publication.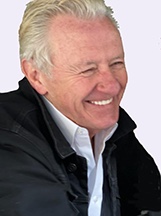 Larry Huggins is a father, a husband, a pastor and a missionary, an author, and a broadcaster. He has traveled to scores of nations, planting churches and bible schools, and conducting seminars and evangelistic crusades.