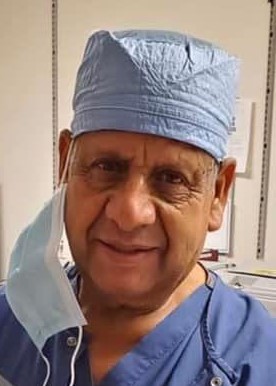 Unicamente Solo Dios! by JP Quianzon
March 18, 2022
¡Marzo ("March") es la Marcha de los Milagros! Parte 2
March 18, 2022
MORE REFERENCES TO JESUS' HOUSE
If you search for references to Jesus' house, you'll find them. Here's another one:
And when he was come into the house [His home], Jesus prevented [anticipated] him saying, what thinkest thou, Simon?
of whom do the kings of the earth take custom or tribute? of their own children, or of strangers? (Matt 17:24,25)
We know by reading the previous verses that Jesus and His disciples had just arrived in Capernaum. Before they stepped into Jesus' house, someone asked Peter a baited question about their taxes. Inside, in the privacy of His home, Jesus told Peter how to get their tax money from a fish's mouth. Jesus said, "Go to the sea and cast in a hook." (It wasn't a long walk to the water. His house was on the lakeshore).
Did you notice that Jesus made an interesting comparison, "Of whom do the kings of the earth take custom or tribute?" It's not unusual, I suppose, for one King to compare himself to other kings. Was He implying that the Children of Israel didn't recognize their rightful King?
Here are two more references that use the construction, the house, when referencing Jesus' house:
And he came to Capernaum: and being in the house [His home] he asked them,
What was it that ye disputed among yourselves by the way? (Mark 9:3).
And in the house [His home], his disciples asked him again of the same matter. (Mark 10:10)
In both verses, Mark assumes we understand what he means by "the house." Certainly, we understand; it's how we talk today. When you tell your family, "I'll see you at the house," they know which house you mean. Likewise, if I tell my associates, "I'll meet you at the house," they assume I mean my house.
Now you see how often the bible mentions Jesus' home. All it took was a little digging.
COMINGS AND GOINGS
In Jesus' day, people kept track of His comings and goings. He was important — He was Royal — He was the King-in-waiting. Naturally, everyone would want to catch a glimpse of Him. They took for granted, if He wasn't on a special outing, He could be found at home, in Capernaum. That's where they went to see Him:
When the people therefore saw that Jesus was not there [Tiberias], neither his disciples,
they also took shipping, and came to Capernaum, seeking for Jesus. (John 6:24)
Here's a question for you: Why would the crowds assume that Jesus had returned to Capernaum? Perhaps, because it was common knowledge that's where His home was.
WHERE WOULD PEOPLE EXPECT TO FIND JESUS IF HE WAS IN CAPERNAUM?
Look at the following verse and ask yourself, where would people go if they needed to reach Jesus?
Now when he had ended all his sayings in the audience of the people, he entered into Capernaum. And a certain centurion's servant, who was dear unto him, was sick, and ready to die. And when he heard of Jesus, he sent unto him the elders of the Jews, beseeching him that he would come and heal his servant. And when they came to Jesus, they besought him instantly, saying, That he was worthy for whom he should do this: For he loveth our nation, and he hath built us a synagogue. Then Jesus went with them. And when he was now not far from the house [His house], the centurion sent friends to him, saying unto him, Lord, trouble not thyself… (Luke 7:1-6)
This is the setting. Jesus has just returned from a ministry trip. Back in Capernaum, a Roman officer needed Jesus' help, so he arranged for important Jewish leaders to intervene on his behalf.
Do you see the measure of Jesus' importance? The Centurion observed protocol. He approached the Prince through intermediaries. That shows the respect the Roman Army had for Jesus.
How did the Jewish Elders know where to find Jesus? I don't think they wandered through the streets calling out, "Hello, does anyone know where that carpenter fellow is?" No, they came right to Him. Jesus wasn't reclusive. He was where anyone would expect Him to be, at home (That's where I go when I come off a road trip).
Although Jesus had just arrived home, he turned around and went with them. He wasn't far from home when the second group arrived. How did they know where to find Him? Obviously, it was no secret where the Hereditary King of Israel lived.
Likewise, it's common knowledge, no matter where the President of the USA goes, he always returns to the White House. That's where he can usually be found. The Queen of England can be found at Buckingham Palace, or Windsor Castle. The President of Mexico can be found in Los Piños, the presidential residence. I can be found at La Morada, my Mexican home.
Let's ask ourselves, what kind of home would be appropriate for a king? Realize, a home is more than a shelter; it's an instrument of function, an expression of station, and an extension of authority.
A motor home is appropriate for a nomad; a dormitory for a student; a barracks for a soldier; a jail for a criminal; a mansion for a governor; a palace for a king.
Here's a question for you: When you say, "I'm going home." where would people go to find you?
This blog is one of a series of excerpts of my manuscript called Codex Rex — The Book of the King. Your comments and questions will help me improve the manuscript before publication.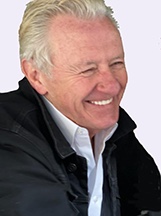 Larry Huggins is a father, a husband, a pastor and a missionary, an author, and a broadcaster. He has traveled to scores of nations, planting churches and bible schools, and conducting seminars and evangelistic crusades.