I am in the middle of this long battle; I don't have much to say. I think I am conserving energy. But I write poetry as a form of encouragement for myself and for others who might be struggling as well. It somehow gives me more strength to continue to stand. I pray it does the same for you.
Hope Is Calling Me
I hear hope calling me from the future
I hear encouragement in its voice
Despite the destruction all around me
It is saying, "All has not been lost.
There are still unrealized dreams
That cancer could not destroy
There are still uncharted parts of me
That are yet to be explored."
It's calling out to me
That what I now see
Is not the end
That there is beauty in my future
That I will rise again.
© 2022, Sabrina Patrice Calhoun
"Let us hold tightly without wavering to the hope we affirm, for God can be trusted to keep his promises."
– Hebrews 10:23 NLT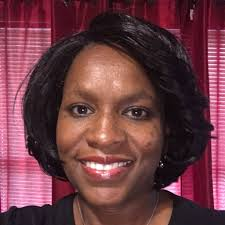 Sabrina Calhoun is a mother of three children from Central Texas. She is a graduate of Embracing His Grace Bible School out of Fort Worth, TX. Sabrina is a beloved member of the ZTeam.