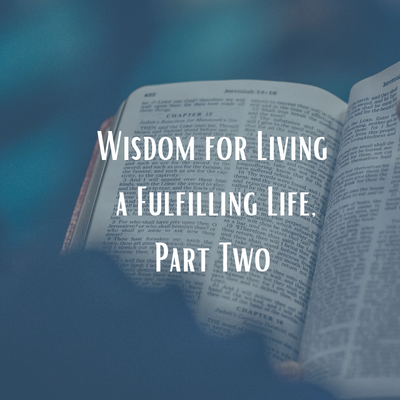 Wisdom for Living a Fulfilling Life, Part Two by Loretta Huggins 
February 24, 2023
Dios de Toda Gracia
March 2, 2023
ZChurch message for February 25, 2023 (full service • God of All Grace )
1 Peter 5:10 offers hope to those facing challenges, disappointments, or feeling hopeless, reminding us that God\'s grace will restore, strengthen, and establish us. In God\'s grace, we can find comfort and peace. You\'ll be encouraged by this message from Pastor Loretta Huggins.
_______________________
Psalm 127:1 KJV Except the Lord build the house, they labour in vain that build it: except the Lord keep the city, the watchman waketh but in vain.
1 Peter 5:10 KJV But the God of all grace, who hath called us unto his eternal glory by Christ Jesus, after that ye have suffered a while, make you perfect (mend everything that is broken in your life), stablish, (give you a strong foundation), strengthen, settle you.
1 Peter 5:6-8 KJV Humble yourselves therefore under the mighty hand of God, that he may exalt you in due time: 7 Casting all your care upon him; for he careth for you. 8 Be sober, be vigilant; because your adversary the devil as a roaring lion, walketh about, seeking whom he may devour.
James 4:7 KJV Submit yourselves therefore to God. Resist the devil, and he will flee from you.
John 11:40 KJV Jesus saith unto her, Said I not unto thee, that, if thou wouldest believe, thou shouldest see the glory of God?
Colossians 1:27 KJV To whom God would make known what is the riches of the glory of this mystery among the Gentiles; which is Christ in you, the hope (expectation) of glory.
Acts 4:29-33 KJV And now, Lord, behold their threatenings; and grant unto thy servants, that with all boldness they may speak thy word, 30 by stretching forth thine hand to heal; and that signs and wonders may be done by the name of thy holy child Jesus. 31 And when they had prayed, the place was shaken where they were assembled together; and they were all filled with the Holy Ghost, and they spake the word of God with boldness. 32 And the multitude of them that believed were of one heart and of one soul; neither said any of them that ought of the things which he possessed was his own; but they had all things common. 33 And with great power gave the apostles witness of the resurrection of the Lord Jesus; and great grace was upon them all.
Psalm 24:7-10 KJV 7 Lift up your heads, O ye gates; and be ye lifted up, ye everlasting doors; and the King of glory shall come in. 8 Who is this King of glory? The Lord strong and mighty, the Lord mighty in battle. 9 Lift up your heads, O ye gates; even lift them up, ye everlasting doors; and the King of glory shall come in. (He comes in attacking the enemy! (Enumerate – make a detailed account of anything and everything that is in your life; mend) 10 Who is this King of glory? The Lord of hosts, he is the King of glory. Selah.
Proverbs 13:12 KJV Hope deferred maketh the heart sick: but when the desire cometh, it is a tree of life.
Jeremiah 29:11 NASB For I know the plans that I have for you,\' declares the Lord, \'plans for prosperity and not for disaster, to give you a future and a hope.
Colossians 1:19 KJV For it pleased the Father that in him should all fulness dwell;
Colossians 2:9-10 KJV For in him dwelleth all the fulness of the Godhead bodily. 10 And ye are complete in him, which is the head of all principality and power.
John 1:16 KJV And of his fulness have all we received, and grace for grace.
John 1:16 (Barclay) ….Out of the Word\'s complete perfection we have all received, and to us there has come wave upon wave of grace.
Jesus was the Word who became flesh so that we, the flesh, may become the Word. ~ Pastor Larry
John 1:1 KJV In the beginning was the Word, and the Word was with God, and the Word was God.
Ephesians 2:8-9 For by grace are ye saved (rescued from all that would harm; to be made complete, whole, safe) through faith; and that not of yourselves; it is the gift of God: 9 Not of works, lest any man should boast.
2 Peter 1:2-4 KJV Grace and peace be multiplied unto you through the knowledge of God, and of Jesus our Lord, 3 According as his divine power hath given unto us all things that pertain unto life and godliness, through the knowledge of him that hath called us to glory and virtue: 4 Whereby are given unto us exceeding great and precious promises: that by these ye might be partakers of the divine nature, having escaped the corruption that is in the world through lust.
2 Corinthians 8:9 KJV For ye know the grace of our Lord Jesus Christ, that, though he was rich, yet for your sakes he became poor, that ye through his poverty might be rich.
2 Corinthians 9:8 KJV And God is able to make all grace abound toward you; that ye, always having all sufficiency in all things, may abound to every good work
2 Corinthians 9:8 (The Voice) God is ready to overwhelm you with more blessings than you could ever imagine so that you\'ll always be taken care of in every way and you\'ll have more than enough to share.
2 Corinthians 12:8-9 KJV For this thing I besought (pleaded, begged) the Lord thrice, that it might depart from me. 9 And he said unto me, My grace (that which affords joy, pleasure, delight, sweetness, charm, good will, favor, benefits, recompense, rewards) is sufficient (power, unfailing strength, strong, sufficient, enough to defend you, enough to satisfy you and contend against the enemy, strong to raise a barrier to ward off, to avail, to do whatever is needed, extraordinary) for thee: for my strength is made perfect in weakness. Most gladly therefore will I rather glory in my infirmities, that the power of Christ may rest upon me.
Healing is a grace. Wealth is a grace. Favor is a grace. Wisdom is a grace. Authority is a grace. All kinds of grace, wave after wave. There is a wave of salvation coming upon the planet. Many revivals are breaking out in many places, and many people shall be swept in to the sea of life. The wave of salvation is coming nation over nation. ~ Pastor Larry
There is a wave of prosperity about to come upon you. It\'s going to break over you, it\'s going to wash your problems away, wash your debts away and clear your life of financial burdens. A wave of prosperity is coming upon you. ~ Pastor Larry
There is a wave of healing coming. I prophesy that signs, wonders and miracles are coming to Zchurch. We\'re going to be known as a place where people come to receive their healing. We release it now by faith in Jesus\' Name. There is a healing grace that is coming upon you right now, and a grace of favor, and a grace of authority, and a grace of wisdom, all manner of grace, wave after wave after wave. ~ Pastor Larry
John 6:37 KJV All that the Father giveth me shall come to me; and him that cometh to me I will in no wise cast out.