Dios de Toda Gracia
March 2, 2023
Miracle in Your Mouth
March 4, 2023
God of All Grace by Loretta Huggins
(A Follow-Up to February 25, 2023, Message)
"But the God of all grace, who hath called us unto his eternal glory by Christ Jesus, after ye have suffered a while, make you perfect, stablish, strengthen, settle you" (1 Peter 5:10 KJV).
The above Scripture speaks of God, the One, who possesses all grace – there is none other that possesses grace. And for my fellow English majors, the grammatical view of the above verse reveals that the subject is God, who performs the action of calling us. Thus, the object of the sentence is "US," – you and I are the object of God's action; the preposition is "…by Christ." There is a dependent clause in the sentence that indicates a condition that must be met before an action takes place, namely, "…suffering a while." In addition to the action of enduring temporary suffering, there are preceding conditional actions that must be taken so that we may experience the latter part of verse 10. Those steps are:
1 Peter 5: 6: We are to humble ourselves before God – that He may exalt us in due time.
1 Peter 5:7: We are to cast all of our concerns, anxieties, and worries – He does care for us.
1 Peter 5:8: We are to be sober, that is, well-balanced and self-disciplined. And we are to be alert, not to live life as if we are dullards.
1 Peter 5:9: We must remain firm in our faith and resist the devil and imps: they are evil opportunists.
Finally, the verb "…hath called…" is in the imperative mood, indicating that after the conditional actions have been met, without fail, God will:
Perfect you, and me, that is, He will mend what has been broken or damaged in our lives.
Establish us; that is, He will make us stable – a foundation for a solid (not broken) life.
Strengthen us so that we are strong in our souls and bodies, as we are in our spirits.
Settle us; that is, He will consolidate everything in our lives so that we are more effective and coherent in our daily lives.
Why the grammatical approach to 1 Peter 5:10? It is my opinion that a close reading of the Bible is crucial for a deeper understanding of Its message. Of course, I believe that no one can truly understand the Bible without the help of the Holy Spirit; however, we need to have a certain level of understanding of the Scripture so that the Holy Spirit will have something with which to work. Besides, the Bible instructs in 2 Timothy 2:15 (KJV):
"Study to shew thyself approved unto God,
a workman that needeth not to be ashamed,
rightly dividing the word of truth."
Again, a close reading can lead to a more nuanced and comprehensive understanding of the Bible's teachings, allowing us to apply these teachings to our lives and to grow in our faith. Furthermore, the critical thinking skills developed through close reading can be applied to other aspects of life, promoting intellectual growth and personal development. Ultimately, close reading is an essential tool for anyone seeking to understand and apply the teachings of the Bible and for those striving to improve themselves spiritually and intellectually.
In conclusion, 1 Peter 5:10 speaks of the one and only God of all grace. He is powerful and compassionate. He has called us to His eternal glory through Christ Jesus. He gives His grace freely for our safety, vocation, and living a good life. His grace is not earned; it is given to believers who trust in Him: it is sufficient to perfect, establish, strengthen, and settle you and me.
Questions for Discussion:
What critical thinking skills can be developed through close reading, and how can they be applied to personal development?
Do you agree or disagree that critical thinking is an important factor when studying the Bible? Please explain why?
What role does humility, casting concerns, anxieties, and worries, being sober and alert, and remaining firm in faith play in self-improvement? (See 1 Peter 5:6-9.)
What other thoughts or comments regarding this blog do you want to share?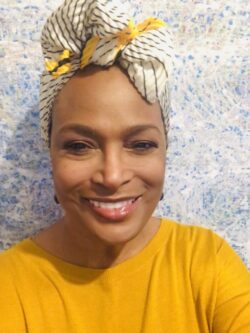 Loretta Huggins, born and raised in San Francisco, CA, has served in the ministry with her husband, Larry Huggins since 1989: administrator, hostess, event planner, and teacher. She has traveled to eighteen countries. She is the co-founder and co-pastor of ZChurch.