Pecado: Conocer la Verdad al Respecto Te Hará Libre
June 15, 2023
Resetting Set Points: Unlock Your Potential
June 17, 2023
PROVERBS: GPS for a Healthy Family
Blog 6 of series
The Garland of Grace
"My son, hear the instruction of thy father, and forsake not the teaching of thy mother: For they shall be an ornament of grace unto thy head, and chains about thy neck" Proverbs 1:8-9 (KJV).
A cursory reading of the above Scripture passage seems to put the onus fully on the children to receive guidance from their parents; however, a closer look at the passage reveals that the responsibility is that of the parents to teach their children the importance of listening to their instructions. The active voice is a father explaining to his child that parental guidance – from both parents – is essential to the child's success in life.
The phrase, "…they [our instructions] are a garland to grace your head and a chain to adorn your neck," is the father's comparison to an athlete being crowned with a laurel symbolizing his victorious accomplishment. What an excellent comparison to use, as in our modern times, how often do we, as parents, try to inspire our children to greatness by invoking the name of their favorite athlete? Again, verses eight and nine speak to the beauty that can be added to our children's lives by teaching them to heed to our godly instructions. Yes, we, the parents, have the responsibility to instruct and guide our children as they journey through life's challenges.
On the other hand, we, as children of God, must heed to His instructions and discipline. For example, Romans 8:14 "If the Spirit of God is leading you, then take comfort in knowing you are His children" (Voice), or 2 Corinthians 6:1-18 "…do not take God's [instructions] lightly…because God has said, '…I will be a true Father to you, and you will be my beloved sons and daughters,'" (TPT) – these two passages make it clear that we must hear and obey God, our heavenly Father to enjoy a life of victory.
Again, the onus is on us, as parents, to inspire our children to greatness by our sound teaching and by our example of obedience to God, our Father. Thus, we will have a generational legacy of a life filled with beauty, grace, and meaning.
Questions and points for discussion:
1) Did the above essay challenge you to view Proverbs 1:8-9 from a different perspective? Explain how and why.
2) Have you read Proverbs to your children? If yes, what questions or views did your children have?
3) How may you become a more visible example of obedience to God to your children – including adult children?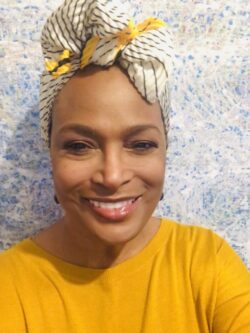 Loretta Huggins, born and raised in San Francisco, CA, has served in the ministry with her husband, Larry Huggins since 1989: administrator, hostess, event planner, and teacher. She has traveled to eighteen countries. She is the co-founder and co-pastor of ZChurch.