Restablecimiento de puntos de ajuste: desbloquee su potencial
June 22, 2023
Setpoint Two: Real Faith, Real Power, Real Results!
June 24, 2023
PROVERBS: GPS for Raising Children
Blog 7 of series: A Bedtime Story
Recently, I saw a satirical cartoon about bedtime stories. The cartoon character resembles Curious George1. In the cartoon, the Curious George look-a-like is sitting in an oversized sofa-like chair, smoking a pipe, and raising a mug of beer as if in a toast. While his legs rest on the edge of the seat, his eyes are closed, and a look of bliss is on his face. Then, the caption reads,
"This is George,
He is a depraved little monkey,
and very sinful."
(Calvinist Bedtime Stories)
Yes, there is a fine line between instructing our children and scaring the (well, you fill in the blank) out of them. So how does a parent teach a child the woes of sin, and the graces of righteousness without being morbid?
Considering that question, I decided to write the blog for Proverbs 1:10-19 in a bedtime story form as if I am reading it to my seven-year-old son: Let's see how I do. Oh, you will need to read the above Scripture.😊
A Bedtime Story
Once upon a time, there was a brave and adventurous little boy. He lived in the inner-city, where he had lots of friends, and he loved to play with them and go on exciting adventures.
One day, this little boy and his friends were having a great time when a group of older boys approached them. These older boys were up to no good, and they invited the little boy and his friends to join them in their criminal plans. They promised the little boy and his friends some money if they came along.
But this little boy remembered his mother's teachings. He remembered that she talked about situations like this one from the Book of Proverbs. He thought about the excitement of having his own money, but he heard the voice of his mother warning him not to be swayed by temptation.
He knew he had to make the right choice because his future depended on what he decided to do. So, he stood up to the older boys while his friends were cowering in fear. He said, "NO!" The older boys were shocked and a bit intimidated by the little boy's bravery. And his friends were amazed by his bravery.
After the group of older boys left, he and his friends continued their adventure; however, the little boy now had a sense of pride and accomplishment because he knew he made the right choice.
And so, my dear son, just like the little boy in this story, you, too, have the bravery to make the right choices and never be afraid to stand up for what's right. Trust in the wisdom I have taught you, and you will have exciting adventures filled with bravery and success.
Goodnight, sweet dreams.
Love, Mom
Questions and points for discussion:
1. What are your thoughts about my rewrite of Proverbs 1:10-19?
2. How would you rewrite it?
3. Do you think the bedtime story approach makes it easier for young children to understand the importance of making the right choices?
4. What other thoughts do you have about the above essay?
_______________________________________________
1 For more info https://tinyurl.com/bx3ev7p2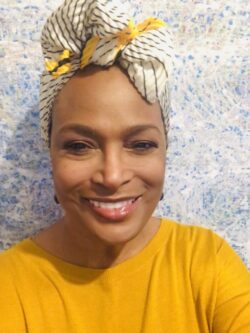 Loretta Huggins, born and raised in San Francisco, CA, has served in the ministry with her husband, Larry Huggins since 1989: administrator, hostess, event planner, and teacher. She has traveled to eighteen countries. She is the co-founder and co-pastor of ZChurch.