Prosperiday – Windows of Heaven
October 4, 2020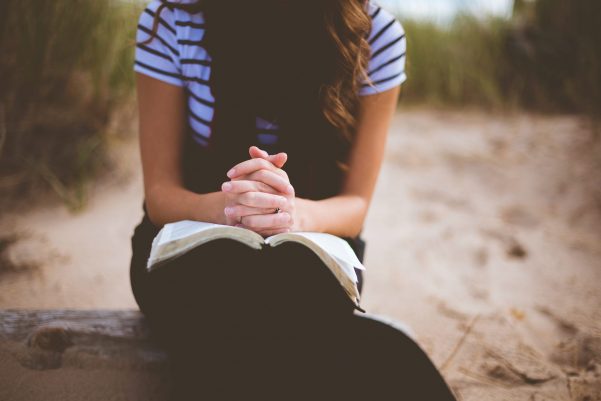 Testimony of God's Love by Mary Ann Berendson
October 6, 2020
A Trickster
Before God changed his name to Israel, Jacob was a trickster – that is what the name Jacob means. Jacob's fraudster characteristic was passed down to his children. And the drama that started between him and his brother, Esau, multiplied times over among his offspring. Jacob's family was extremely dysfunctional. The resentment between his sons was so strong that the ten older sons plotted to kill their younger brother, Joseph. Instead of killing Joseph, they decided to sell him into slavery. Then lied to their father that a wild beast killed Joseph. Now Jacob was deceived by his sons in believing that his favorite son was dead.
Dysfunctional Family
Other than Jacob's proclaim to others that God chose his ancestor, Abraham, his family was very ordinary due to its dysfunction from an outsider's perceptive. For a neighbor or person observing Jacob's family drama during that time, one must wonder, where is Jacob's God in all this? What are His powers beside blessing Jacob financially? Since only seventy people believed in Abraham's God, Jacob left Caanan for Egypt with seventy people in his family.
As the descendant of the father of many nations, the promise started gaining momentum by the third generation (Jacob had 11 children*). But the children from his two wives were not getting along, not to mention the love of his life died while giving birth to Benjamin. Not long after, Jacob's favorite son Joseph died without finding a trace of his body for a proper burial. Eventually, the famine came, and the probability of the family surviving through it was not encouraging. Although his sons were able to procure food in Egypt, it came at a great cost – Simeon was imprisoned. This reminded Jacob of the loss of Joseph. Being a trickster himself, Jacob recognized the tactics the Egyptian official (Joseph) was using by requesting Benjamin to go to Egypt. He realized he might lose both Simeon and Benjamin – while the food supply was dwindling. The odds were stacked against him. His choice was to either lose another son or have the entire family die of starvation.
Joseph's Perspective
From Joseph's perspective, it was not his fault that his father loved him the most. The betrayal of his brothers hurt him. He was sold to the distant relatives that his great grandfather had kicked out. "A member of so-called the chosen one is now our slave," as the Ishmaelites might have said. He was sold to Potiphar. As a slave, he could not escape and survive the long trip from Egypt to Canaan/Shechem (where Jacob was located) without camel, food, and water. In Potiphar's house, he had to grow up quickly and was forced to perform for the basic necessity of life (food and shelter) – a far cry from his "color robe" status. Potiphar's wife falsely accused Joseph of inappropriate conduct. Since he was a foreigner in Egypt, he was not allowed to state his case and was sentenced to life in prison. Joseph realized if it were not for his brothers, he would not be in Egypt and prison. The frustration, hatred, and unforgiveness in him were almost unbearable. What did he do to deserve all this? The king's baker did give him some hope by promising his freedom, but that hope eventually faded. From most people's perspective, even though Joseph could interpret dreams, he was still destined to be in prison for the rest of his life.
The Brothers' Perspective
From the brothers' perspective, they saw Jacob favored Rachel and Joseph and not their biological mother, Leah. When the opportunity came, the brothers sought to relieve their resentment by selling Joseph, but the temporary relief eventually turned into a lifetime of guilt and regret. Some of them probably had wondered if Joseph were still alive. And probably the brothers dared not to look for Joseph while Jacob was alive to conceal their misdeed. Their guilt was manifested during their initial trip to Egypt. And for Benjamin to go on the second trip with the brothers to Egypt, one of them had to swear on the life of his sons to Jacob. Since the family of tricksters recognizes tricks when faced with one, they knew outmaneuvering a distinguished official in a foreign land was next to impossible. They had no choice – it was either bring Benjamin to Egypt or have the entire family die of starvation.
God's Plan
To outside observers and members in Jacob's family, the situation appeared hopeless, and issues were intensified even more by the famine. Unbeknownst to everyone (including Satan), God was undergirding and orchestrating a series of events to protect His children. From the time that Joseph was sold to his distant relatives, God had a solution for the famine, which would occur twenty years later. His blessing manifested in the direst hour.
Within our respective families, we can only intimately involve ourselves in three to four generations. God, on the other hand, can orchestrate the entire history of mankind – from the beginning to the end. In order to protect us, he would only reveal his intention at the appropriate time. The process of waiting on God (wait while we serve Him) builds our faith and character so he can use us mightily in the future.
Just like Jacob, we might lose our loved ones during difficult times as well. To unbelievers, this adds insult to the injury. As believers, we must trust God and know that there is a reason for everything and some answers we will only discover once we are in heaven. Every time God elevated me after each trial, I realized my faith grew during the darkest hour. And God is able to use me to help others. But looking back, I always wished that I had trusted and magnified the goodness of the Lord more.
Instead of asking, "God, where are you in all this?" We need to rely on Him and His word: "For in the day of trouble he will keep me safe in his dwelling; he will hide me in the shelter of his sacred tent and set me high upon a rock" (Psalms 27:5 NIV). God is true to his word. He protected Jacob's entire family and brought him to a better place, and He shall do the same for you and me.
* Joseph's descendant (Manasseh and Ephraim) was "awarded" two tribes.
This is article is based on Genesis chapters 37 to 50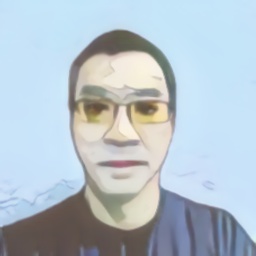 Steve Watanabe is a member of ZChurch and the ZTeam. He is best known for coming up with solutions to every problem given to him. Steve has assisted Pastors Larry and Loretta Huggins in past endeavors and is an amazing coordinator.