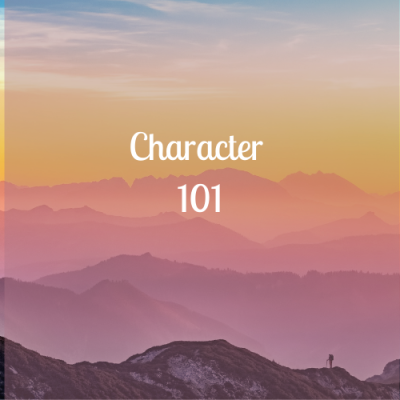 Character 101 by Christine Smith
March 23, 2022
Fast Track Miracles
March 26, 2022
A KING-SIZE VILLA ON THE SEA
The Roman Villas during the time of Jesus were of extravagant proportions. They had multiple rooms, including servants' quarters, courtyards, baths, pools, storage rooms, exercise rooms, and gardens. They also had modern comforts such as indoor plumbing and heated floors.
I have friends who own an old Roman-style villa a few miles east of Barcelona. It has an amazing view of the Mediterranean Sea. It has two banqueting rooms that each seat 100 guests at tables.
Pontius Pilot, the Roman governor of Israel, lived in Herod's Palace when he was in Jerusalem, but his primary residence was a seaside villa in Caesarea Maritima.
Who do you think had a bigger palace, Herod or Solomon? Remember, Solomon's greatness impressed the Queen of Sheba!
In Mat 12:42, Jesus said He was "…greater than Solomon." The Greek word for greater is Pelion, and it means greater in quantity, quality, superior, and more excellent.
Matthew paints a beautiful picture of Jesus' home. Let's explore it in sections:
The same day went Jesus out of the house [His house], and sat by the sea side. And great multitudes were gathered together unto him, so that he went into a ship, and sat; and the whole multitude stood on the shore… (Mat 13:1a)
Isn't that tremendous? Jesus could walk out of His house and be on the seashore or on a boat. Everyone loves a seaside villa.
By this time, the crowds have grown too large to fit in His mansion. They spilled onto the beach. This was during the era of His popularity when many Jewish people hoped their King would reestablish the greatness of their nation.
See, all the dots are here. They just needed to be connected. Why have the facts been hidden? Who would profit from keeping people in the dark about Jesus' royal lifestyle?
Religion ignores the wealth of scriptural evidence concerning Jesus' house, and instead focuses on an assumption twisted from a single, misinterpreted statement about fox holes and bird nests!
It's wrong to assume that Jesus didn't own a home because He once told a scribe, "The Son of Man has nowhere to lay His head."
Jesus wasn't saying He didn't have a home. He was saying His ministry kept Him away from home.
I understand what that means. I've lived out of a suitcase for most of my life. But I'm not homeless. Anyone having an itinerate ministry or a job that keeps them on the road can understand the rigors of constant travel. For the larger part of my ministry, I was on the road more than 200 days a year (I still travel, but not that much).
Jesus had a home-base in Capernaum, but Kingdom business took Him throughout the regions of Galilee, Judah, Jordan, and Samaria:
And it came to pass afterward, that he went throughout every city and village, preaching and shewing the glad tidings of the kingdom of God: and the twelve were with him. (Luke 8:1)
His itinerary included Bethsaida, Bethany, Betharaba, Bethphage, Caesarea, Cana, Capernaum, Chorazin, Decapolis, Gadera, Gennesaret, Jericho, Jerusalem, Magdala, Nain, Nazareth, Philippi, Sidon, Tiberias, and Tyre, "… and every city and village."
That's a busy schedule. However, as the King of the Jews, it was important that he visit all His subjects in His kingdom.
Here's a question for you: Is there a difference between being away from home and being homeless?
This blog is one of a series of excerpts of my manuscript called Codex Rex — The Book of the King. Your comments and questions will help me improve the manuscript before publication.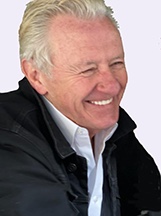 Larry Huggins is a father, a husband, a pastor and a missionary, an author, and a broadcaster. He has traveled to scores of nations, planting churches and bible schools, and conducting seminars and evangelistic crusades.