Holy Spirit, the Agent of Change
April 15, 2023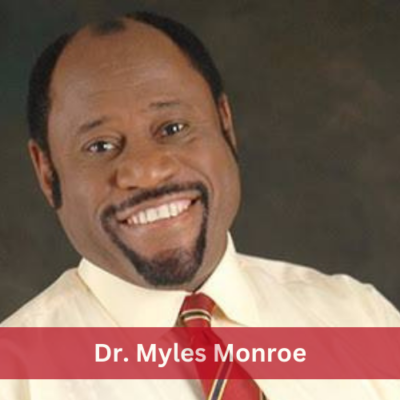 What I learned from Dr. Myles Monroe by Larry Huggins
April 21, 2023
PROVERBS: GPS to a Better Life
Blog Series: Proverbs – Its Rhetorical Devices
PARALLELISM: Antithetic
Blog Two of Series
"There is nothing so confining as the prisons of our own perceptions."
– William Shakespeare
William Shakespeare was a master of antithetic parallelism in his literary works, often exploring the complexities of human perception and the impact it has on our experiences of the world we live in. His above quote presents a powerful contrast between the limitation of our beliefs and the freedom that comes from open-mindedness. This use of antithetic parallelism highlights the dangers of being confined by our perceptions and emphasizes the importance of keeping an open mind to truth. In this essay, we will analyze how antithetic parallelism, the repetition of opposite ideas, is employed in the Book of Proverbs using two passages as examples. By examining the parallelism in these two texts, we will gain a deeper understanding of how we can strive to overcome the limitation of our perceptions and emotions.
Proverbs 10:1 reads, "A wise son brings joy to his father, but a foolish son brings grief to his mother." To repeat, antithetic parallelism involves the repetition of opposite ideas to serve to highlight the differences between two concepts – the importance of the two. The contrast in this proverb is between a wise son and a foolish son. Here we see how a person's choices can impact the lives of others. The repetition of these contrasting ideas drives home the point of making wise choices and avoiding foolishness, regardless of age.
The second example of antithetic parallelism is found in Proverbs 15:18, which reads, "A wrathful man stirreth up strife: but he that is slow to anger appeaseth strife" (KJV); however, I prefer The Passion Translation (TPT), "A touchy, hot-tempered man picks a fight, but the calm, patient man knows how to silence strife." Whatever translation you or I prefer, the rhetorical device and the message remain the same. The first part of the sentence presents the negative consequences of having an angry disposition, that is, being "touchy," as described in TPT. This type of person always stirs up strife by allowing him/her – self to be in a state of constant emotional-overdrive. In contrast, the second portion of the proverbs presents the positive consequence of being slow to anger, as described in TPT: calm, patient man or woman. Such a person can diffuse conflicts and bring about peace. There is a pronounced blessing – the power to prosper – on those who are peacemakers. (See Mathew 5:9.)
In conclusion of this entry in this series, the parallel clauses used in both Proverbs 15:1, 18 create a sense of balance and symmetry, emphasizing the importance of emotional regulation and self-control in maintaining healthy relationships. Thus, we can see how the use of literary devices in the Holy Bible serves as powerful tools for conveying life-changing messages in a memorable way.
In next week's blog, we will delve into the third type of parallelism used in Proverbs.
Questions for discussion:
How do you view rhetoric?
In view of your answer to Question #1, are you challenged to re-evaluate your thoughts on the use of rhetoric?
What are some of the ways that you use rhetorical devices in your everyday life, for example, hyperbole, irony, sarcasm, etc.?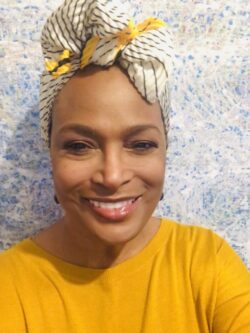 Loretta Huggins, born and raised in San Francisco, CA, has served in the ministry with her husband, Larry Huggins since 1989: administrator, hostess, event planner, and teacher. She has traveled to eighteen countries. She is the co-founder and co-pastor of ZChurch.