Codex Rex series – Jesus Was Not Homeless, Part Four
February 22, 2022
Codex Rex series – Jesus Was Not Homeless, Part Five
February 23, 2022
THE PRINCE HOLDS COURT IN HIS PALACE
Let's begin this section by returning to our proof text:
And it came to pass, that, as Jesus sat at meat in his house, many publicans and sinners sat also together with Jesus and his disciples: for there were many, and they followed him. And when the scribes and Pharisees saw him eat with publicans and sinners, they said unto his disciples, How is it that he eateth and drinketh with publicans and sinners? (Mark 2:15-1
Notice, these were not arbitrary crowds — they were His followers, and they comprised a court large enough to have factions and the usual court intrigues.
Do you see it? The religious scribes and Pharisees were eating Jesus' food and enjoying His hospitality, while, behind his back, they whispered and criticized Him for hanging out with the sinners and publicans. Hippocrates!
A WORD ABOUT HIS GUESTS
This seems like a good place to ask another question. Do you think sinners followed Jesus because they perceived Him to be the Messiah or because they saw Him as the King of the Jews? (Here's a clue; they were as spiritual as a herd of goats). It was because of the food:
Ye seek me, not because ye saw the miracles, but because ye did eat of the loaves, and were filled. (John 6:26)
Contemporary English Version — I tell you for certain that you are not looking for me because you saw the miracles, but because you ate all the food you wanted.
Jesus gave people all the food they wanted. No one went away from His banquets hungry.
JESUS' HOUSEHOLD WAS ORGANIZED FOR SERVING PEOPLE
Okay, let's go back to our discussion. His guests were seated in his house, eating. What does that imply?
If His home was set up to hold court with His many followers and to feed them, we can infer that His house must have had an abundance of rooms: dining areas, receiving areas, staging areas, kitchens, pantries, and other ancillary areas.
Furthermore, big feasts require armies of servants: cooks, bakers, kitchen helpers, and waiters. Likewise, the servants would have needed changing areas and resting areas.
A large staff would require oversight. So, Jesus' household would have needed several tiers of stewards and overseers to keep inventory, restock the stores, plan the meals, set schedules, pay wages, and balance the accounts. It was a big operation because they fed many people in His house.
If Jesus didn't have a staff for His banquets, He wouldn't have had time to preach and teach and heal the sick. Even Abraham had a trained staff of hundreds of servants!
RECURRING BANQUETS
Along the same vein, let's study another record of a different gathering in Jesus' house:
…and they went into an house (His house). And the multitude cometh together again, so that they could not so much as eat bread. (Mark 3:20,21)
The tiny, indefinite article, an, misdirects most people. The interpreters slipped it in. So, take it out. Now, it reads correctly; when they went home…
The context supports the fact that this was Jesus' home. He was at home in chapters two and four; why wouldn't be at home in chapter three?
Now let's examine the phrase, together again. Together, means to convene an assembly. Again, implies recurrence. Hence, these banquets were held often.
From this account, we establish three things:
(1) This wasn't just any house; it was Jesus' house, and it was big.
(2) The multitudes weren't jumbled together; these were well-organized gatherings.
(3) These assemblies were convened with regularity
JESUS HOSTED BIG PUBLIC BANQUETS
He received everyone who came to Him: …him that cometh to me I will in no wise cast out (John 6:37)
He organized His gatherings: And he said to his disciples, Make them sit down by fifties in a company. (Luke 9:14-15)
He held open court, regularly: And the multitude cometh together again… (Matthew 3:20)
The Agape Feast pattern remains to this day: And they continued steadfastly in the apostles' doctrine and fellowship, and in breaking of bread, and in prayers. (Acts 2:42)
What's more, His banquets shall continue, forever: Blessed are they which are called unto the marriage supper of the Lamb … (Revelation 19:9)
The pattern of Jesus' Lavish, Princely Lifestyle in Galilee is taking shape. It looks different than you once believed, doesn't it?
Let's not over-spiritualize Jesus feeding people. He wasn't just feeding their souls. He was also feeding their bodies.
COME AND DINE
"Come and dine," the Master calleth, "Come and dine";
You may feast at Jesus' table all the time;
He Who fed the multitude, turned the water into wine,
To the hungry calleth now, "Come and dine…."
– The Issacs
Here's a question for you: Do you think it may be a good thing for God's family to begin having agape feasts again?
This blog is one of a series of excerpts of my manuscript called Codex Rex — The Book of the King. Your comments and questions will help me improve the manuscript before publication.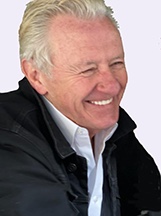 Larry Huggins is a father, a husband, a pastor and a missionary, an author, and a broadcaster. He has traveled to scores of nations, planting churches and bible schools, and conducting seminars and evangelistic crusades.