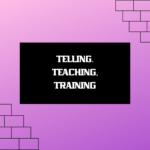 Telling, Teaching, Training by Christine Smith
September 22, 2023
Gracia Súper Abundante
September 23, 2023
ZChurch Message for September 23, 2023 (full service at    • Super Abounding Grace  )
In this message, Pastor Loretta Huggins explores Romans 5:1-2 and Romans 5:20-21. Discover how faith justifies, brings peace, and grants access to God's grace. Open your heart and be ready to receive a life-giving message of hope and redemption as we celebrate the incredible abundance of God's grace.
____________
Romans 5:1-2 KJV 1 Therefore being justified by faith, we have peace with God through our Lord Jesus Christ:
2 By whom also we have access by faith into this grace wherein we stand, and rejoice in hope of the glory of God.
Faith – The act of believing. The action of placing trust, confidence or belief in someone or something. Being persuaded of truth. Having anticipation, confidence and expectation.
Romans 14:23b (KJV) …for whatsoever is not of faith is sin.
Romans 14:23b (AMP) Whatever is not from faith is sin [whatever is done with doubt is sinful]
sin – (hamartia) missing the mark; not accomplishing our goals.
Romans 5:20-21 KJV 20 Moreover the law entered, that the offence might abound. But where sin abounded, grace did much more abound: 21 That as sin hath reigned unto death, even so might grace reign through righteousness unto eternal life by Jesus Christ our Lord.
Philippians 4:13 KJV I can do all things through Christ which strengtheneth me.
2 Corinthians 10:5 KJV Casting down imaginations, and every high thing that exalteth itself against the knowledge of God, and bringing into captivity every thought to the obedience of Christ.